What to Do When You're Hit by a Hit-And-Run Driver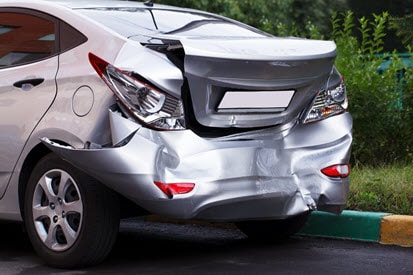 A hit-and-run is when you're involved in an accident and the at-fault driver leaves the scene. This is one of the more frustrating situations for a Maryland driver—you might be left stranded, with an inoperable car, possibly injured, trying to figure out your next steps.
Why would someone leave the scene of a car accident? Typically because they're trying to avoid getting a ticket, or they simply panicked and fled. Someone who causes an accident might be under the influence, or texting while they were driving, or was already in trouble with authorities. In some cases, the guilty party might not even know they caused the accident and just continued on their way without realizing they left a mess behind. Or, they don't have insurance.
Without an at-fault driver, we can still make a recovery for you where you will be fully compensated. Find out what to do next.
Steps to take after the accident
If you're in an accident with a hit-and-run driver, try to take these steps if you can:
Get the driver's license plate number of the at fault driver if possible or at least get a description of the vehicle.
Call police to report the accident, and give them the license plate number if you have it.
Fill out an accident report with the police and have any witnesses corroborate your statement.
If there are witnesses getting contact information from the witnesses could be very helpful.
Document the scene of the crash with photos or video.
Seek medical treatment.
Since there is no at-fault driver in a hit-and-run situation, this is where your own insurance can help.  Having a personal injury attorney on your side can ensure you get the compensation you're entitled to.
Uninsured/underinsured motorist insurance
Typically after an accident, the two drivers exchange insurance information and things proceed from there. In a hit-and-run situation, this isn't possible. However, if you are properly insured, you have uninsured motorist (UM) and underinsured motorist (UIM) insurance. This coverage helps pay for your damages and injuries when you're in an accident with an uninsured individual, or in an accident where you can't locate the other party.
Your UM/UIM insurance steps in to act as the other party's liability insurance, and will cover your damages to the limits of your policy. The state minimum here in Maryland is $30,000 in damages per person with a cap of $60,000 per accident, but many people choose to purchase additional coverage in the event they have a more serious accident with long-lasting medical bills.
Unfortunately, since it's your own insurance company that must make the payout, they may fight your claim. It's in their best interests to keep their own costs down, even though they purport to work for you. Do not assume your own company is on your side.
At Plaxen Adler Muncy, P.A., we fight for you and work to get you the compensation you're owed for your accident. Our Maryland car accident attorneys provide experienced representation when you suffer damages in a hit-and-run accident. To learn more, or to schedule a free consultation, please call 410-730-7737 or fill out our contact form.