Maryland Senate Considers Bill to Raise Damages Cap for School Boards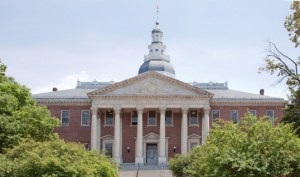 The Maryland Senate is conducting hearings this Thursday, February 25, 2016, on Senate Bill 575, which would raise the current damages caps that apply to all public school boards in Maryland. Plaxen Adler Muncy, P.A. firm founder Bruce Plaxen will be testifying in favor of this new bill. Currently, if a student or any other person is injured by a School Board employee's negligence, the most that can be recovered is $100,000.00, which can be woefully insufficient in some cases. The bill would raise the limits to $400,000.00 per accident. Many individuals have more coverage than $100,000.00 on their automobile or homeowner's policies, illustrating how this amount is much too low, given the fact that the School Boards are responsible for the safety of the majority of Maryland's children while they are in school. This amount does not provide proper compensation to people injured by the negligence of a school board and does not provide proper deterrence to the School Boards to ensure they act carefully.
One case that illustrates how inadequate the current limits are is the case of the Springbrook High School Football team, in which our firm represents several of the injured players. What happened in this case is the football players' equipment was sprayed with a powerful disinfectant due to concerns about a staph infection. The disinfectant was not meant to come into contact with human skin. When the players wore the equipment at practice they began to feel a burning sensation. They reported their concerns to the coaches, however practice continued. Over the next few days many of the players were hospitalized with burns, some of which were severe. Montgomery County contends that all of the players' injuries were the result of one act of negligence, and therefore all of the injured players must split the $100,000.00 limit on damages. This is inadequate as there were over 30 injured players at the practice.
Another example would be if a bus driver ran off the road and severely injured several children on the bus. The School Board would tell the families to split $100,000.00 and be done with it, even though the damages greatly exceed that amount. Policies like this jeopardize the safety of the children under the supervision of a school, as the School Board knows they are only responsible up to $100,000.00 no matter what injuries their negligence causes, including paralysis and death. Plaxen Adler Muncy supports this bill, and we ask that you contact your legislator (locate who represents you here) to let them know that you support Senate Bill 575 as well.