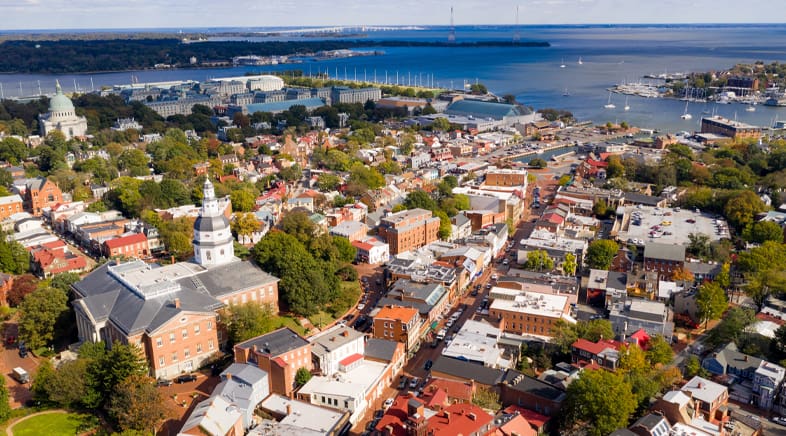 Maryland Premises Liability Attorneys
Premises liability lawyers in Baltimore, Howard County and throughout Maryland
Property owners owe a duty to people who they invite onto their property to keep the property safe and to warn of dangerous conditions. Negligent design, construction or maintenance can all lead to dangerous conditions and serious personal injury.
If you suffered an injury while on someone else's property, discuss your case with an experienced premises liability lawyer at Plaxen Adler Muncy, P.A. We have more than 50 years of combined experience representing personal injury victims throughout Columbia, Baltimore and all of Maryland.
Common premises liability cases
Serious injuries, such as brain injuries, head trauma, back injuries and broken bones, occur every day due to negligent property owners. We are available to assist injured individuals seek fair and just compensation after being involved in accidents caused by:
Slip-and-fall injuries: Some of the most common types of premises liability accidents involve slip-and-fall injuries. These can occur in supermarkets, restaurants and even in family homes.
Animal attacks: If a dog bit you or your child or you suffered harm inflicted by someone else's animal, you can pursue a claim for compensation. Speak to our team to learn what it takes to prosecute a successful animal attack case.
Elevator and escalator injuries: Malfunctioning elevators or escalators can cause severe physical injuries and emotional distress. Talk to us if you feel you have elevator or escalator injuries that deserve compensation.
Falling debris injuries: Falling debris can cause severe brain injuries and other head trauma. These types of premises liability cases most often arise on construction sites.
Negligent security injuries: Common negligent security injuries stem from incidents of assault and theft at condos and apartment buildings due to poorly lit areas or lack of security personnel.
Swimming pool injuries: Children are most at risk for swimming pool injuries, including brain damage as well as wrongful death. If a swimming pool owner failed to fence in the pool or take precautions against injury, discuss your concerns with a knowledgeable attorney.
Asbestos injuries: Asbestos causes a form of lung cancer known as mesothelioma, and it afflicts many construction workers. What once was considered a wonder of the construction business is now a tragedy for many construction workers.
If you have suffered at the hands of a negligent property owner, waste no time seeking legal representation. Seek medical assistance and then discuss your injury with a lawyer. The sooner you do this, the better, as you have a small time frame in which to pursue litigation. Learn more about your rights and your potential to recover damages by contacting us at Plaxen Adler Muncy, P.A.
Contact our premises liability attorneys in MD for a free case evaluation
If you sustained injuries caused by a dangerous condition on another's property, you may be entitled to compensation from the property owner. The personal injury attorneys at Plaxen Adler Muncy fight hard to hold negligent property owners accountable to ensure that you receive fair compensation for injuries suffered from a dangerous condition on another's property. Contact the experienced Maryland premises liability attorneys of Plaxen Adler Muncy at 410-730-7737 or contact us online.
Related Articles: