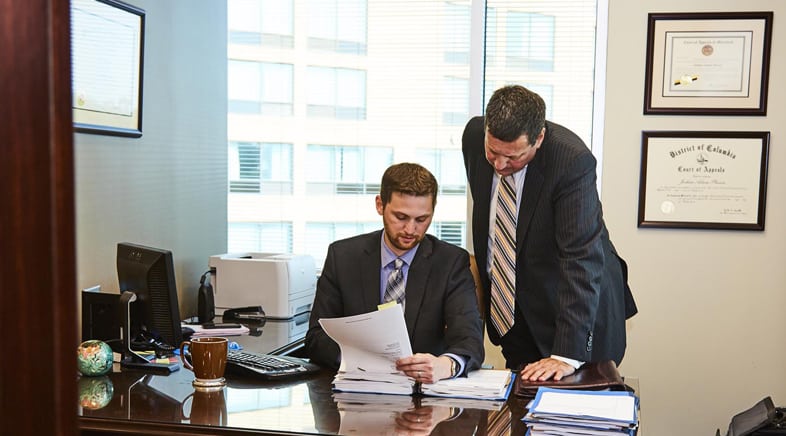 Frequently Asked Questions
How can Plaxen Adler Muncy help if I have sustained injuries as a result of negligence?
The attorneys at Plaxen Adler Muncy will ensure that all papers are filed with the appropriate insurance carriers in a timely manner. By removing the stress of dealing with the insurance carriers, you can focus on recovering from your injuries while the attorney handles your property damage, and PIP and MedPay submissions and corresponds with your medical care provider to document your injuries. Accident victims who hire experienced attorneys are able to maximize the amount of compensation for damages either through personal injury settlement, arbitration, or injury lawsuit.
What action should I take immediately after an accident?
The steps following an accident can be categorized into two groups: actions to take at the scene of the accident and actions to take as soon as possible after the accident. At the scene, you should call 911 for immediate medical and police assistance and collect as much information as possible. Read more about next steps>>>
As soon as possible after the accident, you should talk to an attorney to learn your rights and your necessary next steps. Plaxen Adler Muncy focuses exclusively on personal injury cases and provides experienced counsel to auto accident victims.
Should I provide a statement to an insurance company?
While your insurance policy may require you to give a statement to your own insurance company, Plaxen Adler Muncy recommends that you consult an attorney before giving any statement. There is no requirement to give a statement to the other person's insurance company. Do not feel pressured to speak with a representative of either insurance company until you have an opportunity to speak with your lawyer.
In Maryland, will I have to pursue a personal injury lawsuit to recover damages?
The vast majority of personal injury cases settle with an insurance carrier prior to trial. If an injury settlement is not achieved, the experienced and zealous trial lawyers at Plaxen Adler Muncy are fully prepared to take your case to court.
What am I entitled to recover?
In a personal injury case, your recovery is based on the personal injuries sustained and their extent and duration. This includes physical pain, scarring, medical expenses, lost earnings, as well as inconvenience, physical impairment, and the effects your injuries have on your daily activities. Recovery also covers all economic losses, including but not limited to property damages.
What should I do if I get injured on the job?
You must notify your employer of the injury. You should also tell your employer if you need medical attention. You may also have to notify Maryland's Workers' Compensation Commission. An experienced Maryland workers compensation lawyer can help you understand the process and your rights in Maryland and file your claim.
Call the personal injury law firm of Plaxen Adler Muncy today at 410-730-7737 or submit your contact information by filling out the contact us form so that we can meet to discuss your case. This is a free consultation.