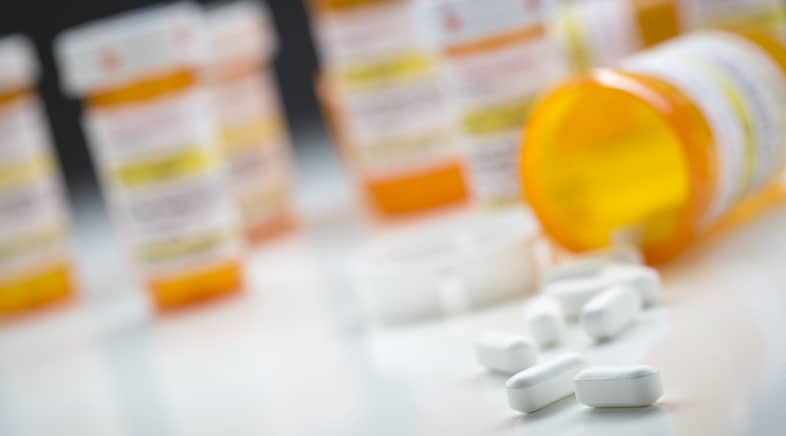 Protecting Those Injured by Harmful or Defective Medical Products
Representation for Maryland victims injured by drugs or devices
You have a right to expect the highest standards of care from your healthcare providers. But when your doctors, surgeons, and nurses – even the pharmaceutical companies themselves – administer defective drugs or use faulty medical devices, you may be entitled to compensation under federal and Maryland state laws.
Plaxen Adler Muncy, P.A. has successfully represented the victims of medical malpractice since 1985. As the premier personal injury law firm in Maryland, we are acutely aware of the potential long-term damage a faulty or untested drug or device may cause. If you were injured, or if your illness or condition was exacerbated by a defective medical product, you may have recourse for your pain, suffering and mounting medical bills.
Defective medical devices
Some medical devices tend to fail more than others. Such as:
DePuy hip replacements
Stryker knee replacements
Faulty coated heart valves
Ineffectual glucose meters
Defective transvaginal mesh
Broken LASIK eye surgery technologies
Defective pacemakers
Defective birth controls such as Mirena or NuvaRings
In some of these cases, manufacturers knew their products could potentially be harmful; in others, there was inadequate testing or less-than-accurate marketing strategies applied to the products to encourage sales. A defective medical device could force you to have a revision surgery, putting you at risk of surgical errors or anesthesia errors. These defective devices can increase your pain and suffering, and end up costing you thousands of dollars in medical bills.
Defective medications
The manufacturers and distributors of defective medical devices do not shoulder the burden alone; an improperly administered or poorly-tested medication can also cause catastrophic results. There are class-action lawsuits taking place throughout the country because of the adverse side effects caused by:
Anti-depressants including Paxil and Zoloft
Anti-psychotics such as Risperdol
Birth control including Yaz or Yasmin
Diabetes medication, such as Actos
Osteoporosis medications such as Fosamax
Seizure medications such as Topamax
Testosterone replacement therapies (TRT) such as Androgel
Each of these drugs has a laundry list of side effects that could be more serious than the reasons they are prescribed.
At Plaxen Adler Muncy, P.A. we are dedicated to protecting our clients who have been grievously injured because of a defective medical product. We have the necessary skills and resources to handle complex cases against manufactures, pharmaceutical companies and the members of the medical field.
Schedule a free confidential consultation with a trusted Maryland attorney
You can trust us to protect your rights when you've been injured because of a defective medical product. Please call Plaxen Adler Muncy, P.A. at 410-730-7737 or contact us online to schedule a free consultation. We serve clients throughout the state, including Owings Mills, Westminster, Dundalk, Crofton, Greenbelt, Towson, Baltimore, Silver Spring and Columbia.
Related Articles:
FDA Issues Order Against E-Cigarette Makers
Zimmer Initiates Class 2 Recall of Persona Trabecular Metal Tibial Plate
FDA Advises Restricted Use of Fluoridated Antibiotics Linked to Serious Nerve Damage
FDA Warns that Diflucan May Increase a Woman's Chance of Miscarriage
Dear FDA: Keep Your Boxed Warning about Power Morcellators in Place