Defective Medical Devices: Stryker Hip Replacements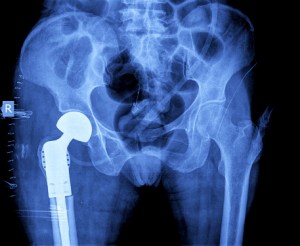 The Stryker Corp. is based in Michigan, and manufactures around 57,000 products. Their products are all related to the medical and surgical fields, with a focus on reconstructive surgery. In 2009, Stryker recalled three hip replacement products:
Rejuvenate Modular-Neck Hip Stems
ABG II Modular-Neck Hip Stems
Accolade TMZF Plus Hip Stem
These three products were recalled because of the physical damage they caused in their patients. Since the recall, thousands of lawsuits have started against Stryker Corp. for defective product liability.
What are the problems associated with these products?
The Rejuvenate, ABG II and Accolade hip stems are all modular, meaning their parts can be interchanged with other products, allowing surgeons to rebuild a hip that is more flexible and custom-designed for an individual's needs.
The Accolade system was recalled because of packaging and manufacturing errors, but the Rejuvenate and ABG II systems caused far bigger problems. Both these systems were found to corrode over time within the patients, as Stryker's proprietary titanium alloy was just as susceptible to damage as other metal materials were. Patients around the country suffered with:
Metal toxicity (called metallosis) as a result of the components rubbing together and then flaking off into the blood stream
Lesions around the hip replacement
Dissolving bones, called osteolysis
Tissue death, called necrosis
Lesions around the hip replacement
Allergic reactions to the metal components
The hip implants often caused the patients considerable pain, and many of those patients needed revision surgery to correct the issue. All surgeries come with risks, and revision surgeries are not always covered by insurance companies: thus, patients' health and wallets were compromised.
Furthermore, many of these conditions are irreversible. Patients who develop osteolysis may have bones that are so weak and brittle that another surgery cannot fix their hips. They risk losing their ability to walk altogether.
Why Stryker is responsible
When Stryker Corp. put out these systems, it claimed that its titanium alloy could withstand all fretting and corrosion – a categorically untrue statement. And since their alloy contained cobalt, a toxic element, the corrosion added additional dangers.
They also submitted their products through the FDA's 510(k) Premarket Notification Process, which allowed them to forgo any additional testing on their new products, which were very similar to their others.
Finally, the models used by Stryker for their Rejuvenate and ABG II systems had design flaws within them – flaws which found their way into Stryker's products.
Plaxen Adler Muncy, P.A. is one of Maryland's premier medical malpractice and personal injury law firms. If you or your family member suffered undue injury because of a Stryker product, we want to help. Please contact us to speak with a dedicated Baltimore defective medical device lawyer about your needs.
Related Content:
Dear FDA: Keep Your Boxed Warning about Power Morcellators in Place
Zimmer Initiates Class 2 Recall of Persona Trabecular Metal Tibial Plate
FDA Advises Restricted Use of Fluoridated Antibiotics Linked to Serious Nerve Damage
FDA Warns that Diflucan May Increase a Woman's Chance of Miscarriage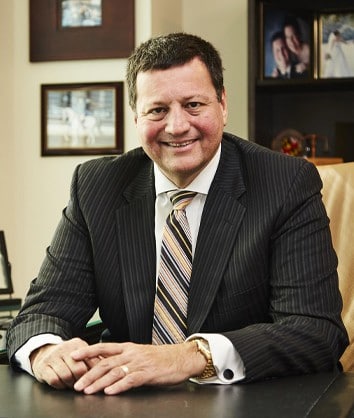 Bruce Plaxen was honored as the 2009 Maryland Trial Lawyer of the Year by the Maryland Association for Justice. For more information on his legal background, please visit his attorney bio.