When Are Dog Owners Liable for Injuries Caused by Dog Bites?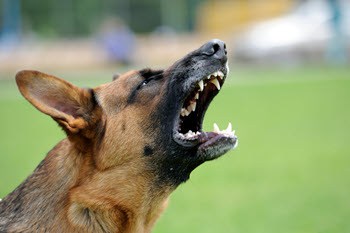 A dog bite can be traumatizing to the victim, especially when it is unexpected and from another person's dog. These incidents can leave lasting physical and emotional scars. If you have been the victim of a dog bite, you do have legal options in the state of Maryland to recover compensation for your injuries and losses.
It is important to understand when a dog owner is liable for injuries their dog inflicts on another person.
Types of liability under Maryland law
Maryland law currently favors the victim of a dog bite in terms of assigning liability in a dog bite injury case. For instance, if someone's dog attacks you and you receive a dog bite injury, the law assumes the owner knew his or her dog was dangerous prior to the attack. This gives the victims of dog bites an advantage in recovering compensation from injuries they suffer as a result.
Dog owners may be held liable for injuries caused by their dogs in two different ways – strict liability and negligence.
Strict Liability. Dog owners are strictly liable for injuries caused by their dog if the dog is "running loose." This means a dog that is off their leash and not on the owner's property. For example, if you are walking down the street and a dog escapes from its owner's property and attacks you the owner will be strictly liable, you will not have to prove negligence.
A dog bite victim may also file a personal injury claim on the basis of the dog owner's negligence. In order to prove negligence you have to prove the dog owner knew the dog was dangerous before the attack. The law now presumes the dog owner knew the dog was dangerous, however the dog owner can rebut this presumption at trial. We investigate cases to try to find other sources of evidence that the dog was dangerous so we are not relying solely on this law. We investigate the dog's veterinarian records, police and animal control reports, prior insurance claims, and also speak with witnesses and neighbors.
When dog's owner may not be liable
Under certain circumstances when a dog bite occurs, the dog's owner may not be held liable for the resulting injuries. These include:
Provoking the dog, trespassing, or committing a crime
According to Subsection (c) of Courts & Judicial Proceedings Section 3-1901, the owner of the dog is not liable for injuries caused by the dog that is unleashed off the owner's property or at large, if when the bite occurred, the injured person was:
Provoking, teasing, abusing, or tormenting the dog
Perpetrating or attempting to perpetrate a crime
Trespassing on the owner's property
Contributory negligence
Maryland is among a minority of states that follow the rule of contributory negligence. Under this rule, victims are prohibited from recovering compensation if their actions contributed to any degree to the incident and the resulting injuries they sustained.
However, this rule of contributory negligence does not apply in the same way to children as it does adults. In a case entitled Taylor v. Armiger, a Maryland court determined that children below the age of five are not bound by the rules of contributory negligence.
If you have been bitten by a dog and suffered an injury as a result, Plaxen Adler Muncy, P.A is here to review your case and determine your eligibility for compensation. To get started with a free case evaluation with an injury attorney who helped shape Maryland's laws regarding dog bites, call us today at 410-730-7737 or reach us through our contact form.