The Long-Term Effects of Birth Injuries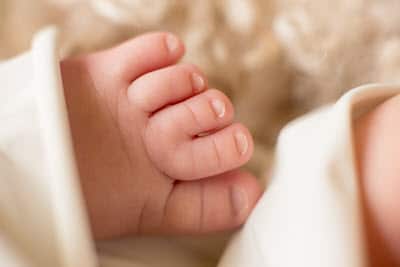 Even though medical advances and modern technology have made childbirth much safer than it was even decades ago, birth injuries can and do still occur. These injuries can happen right before, during, and after the mother gives birth. Some of these injuries can have long-lasting effects upon the child.
About 6 in 1,000 children born in the United States suffer a serious birth injury. Examples include disorders preventing the child's ability to move and maintain posture and balance, neurological/developmental disorders, cerebral palsy, and neural tube defects.
Factors contributing to birth injuries
Several factors can contribute to birth injuries. Birth injuries can occur when doctors, nurses, or other medical professionals negligently fail to provide the mother with the expected standard of care. They can also happen with the improper use of medical devices, such as vacuum extractor or forceps.
Potential long-term consequences of birth injuries
A child can suffer long-term and even lifelong consequences from injuries sustained during labor and birth. Some of these include:
Cerebral palsy. This condition can be caused by oxygen deprivation, head trauma, untreated jaundice, or other types of negligence by medical professionals. Many people with CP require special mobility assistance devices.
Facial paralysis. This condition happens when excessive pressure is placed on the baby's face during the delivery process, leading to damage of the facial nerves.
Hypoxic Ischemic Encephalopathy (HIE). This condition involves brain damage that is sustained because of the restriction of oxygen and blood flow to the infant's brain. Many babies with HIE suffer severe damage to the brain.
Brachial plexus injuries. These are injuries to the nerves in the upper spine, shoulders, neck, arm, and hands. They can lead to permanent disability.
Chronic seizures. This condition may result from oxygen deprivation or undiagnosed and untreated infections.
Kernicterus. Kernicterus is not a physical injury, but a rare disorder that occurs when doctors fail to treat a newborn with excessive levels of bilirubin. It can lead to respiratory distress, excessive spasming, convulsions, and cognitive difficulties.
Of the birth injuries mentioned above, two of them involve the deprivation of oxygen to the infant. When this happens in the form of anoxia (no oxygen to the brain) or hypoxia (a lack of oxygen to the brain), the infant's brain cells may start dying, resulting in irreversible brain damage.
Has your child sustained an injury at birth that has resulted in brain damage or other severe injuries? If so, the Maryland birth injury attorneys of Plaxen Adler Muncy, P.A. can investigate how your baby's injuries happened and determine where the liability for those injuries rests. We are here to fight for the compensation you and your family deserves. To arrange a free consultation about your case, give us a call today at 410.730.7737 or use our contact form to send us a message.