Summer Days Are the Deadliest for Teen Drivers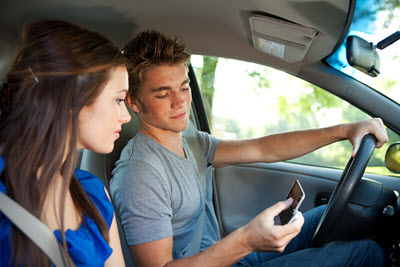 There are 100 days between Memorial Day and Labor Day – the unofficial start and end of the summer season. Those 100 days between the two holidays are considered the deadliest for teen drivers across the country and Maryland is no exception. Teen fatalities in car accidents during these 100 days far exceed those in any other time of the year, including the days of driving in snow, sleet, and ice.
The AAA Foundation for Traffic Safety discovered that during these 100 days in 2016, an average of 10 people died daily in crashes involving teens. The result was a 14 percent daily increase compared to the daily statistics for every other time of the year.
Why are the 100 days of summer so deadly for Maryland teenagers on the road?
The 100 days of summer are deadly for a lot of reasons, not least of which is that there are greater numbers of young drivers on the roads. Colleges typically let out in May, and college kids come home to spend a summer relaxing or working. High school kids, who get out of school in June, do the same. That means there are likely more young drivers on the local roads than normal.
This is not the only reason, of course, for the increased fatal accidents during summer. As a parent of a teenager, it's important to know what makes the 100 days of summer so dangerous and deadly for your teen driver. The more you know about these dangers, the better you can educate your teenager about them, helping them protect themselves while driving to and from work, a date, or a road trip.
Young drivers are more likely to speed
One of the most common mistakes new teen drivers make while still learning to drive is speeding. Close to 30 percent of all teen driver deaths that occur during the 100 days of summer are caused by speeding, according to AAA.
Teen drivers are more distracted on the roads
AAA also discovered that distraction is a major cause of car crashes involving teens. Teens who drive distracted are less likely to notice red lights and stop signs and have trouble focusing on what is occurring around their vehicles. Distractions can include, but are not limited to, changing the channel on the radio, talking to a passenger in the vehicle, texting while driving, talking on a phone while driving and looking at the dashboard of the vehicle.
Nighttime driving is more dangerous for teen drivers
Teen drivers are already inexperienced behind the wheel. Add in the fact that they don't have much experience driving at night and things can quickly turn deadly. Teen drivers are more likely to die in a car accident that occurs at night during the 100 days of summer compared to any other point during the year.
Other causes of increased traffic deaths during the summer
The 100 days of summer aren't just dangerous for teen drivers and passengers. All drivers are at a higher risk of being involved in a car accident during the 100 days of summer for a variety of reasons, including:
An increase in road construction
An increase in traffic congestion
The Insurance Institute for Highway Safety (IIHS) reports that crashes involving alcohol increase during the summer and spike on the Fourth of July. The National Highway Traffic Safety Administration (NHTSA) reports that accidents caused by alcohol consumption almost doubles on weekends and alcohol-impaired drivers on the roads are four times higher at night than compared to the rate during the day.
Sobering statistics about fatal accidents in the summer
AAA reports that between 2010 and 2019, more than 7,000 people died annually across the country in crashes involving teens during the 100 days of summer. That equates to more than seven people per day. The rest of the year averages out to be six people per day who are killed in crashes involving teens. Research from the AAA Foundation for Traffic Safety also found that newly minted teen drivers between the ages of 16 and 17 are three times more likely to be involved in a fatal car accident compared to an adult.
"There are more daily deaths in crashes involving teen drivers during the summer months than the rest of the year because teens tend to have more unstructured time behind the wheel," said Jake Nelson, AAA's director of traffic safety advocacy and research. "So what can be done? We can encourage teens to double down on staying focused when driving, buckling up for every ride, and driving within posted speed limits."
Maryland parents must provide model behavior for teen drivers
The summer of 2021 is set to be one of the heaviest traveled on the roads of America with states lifting Coronavirus restrictions. With that comes an increased likelihood of being involved in a fatal accident. Parents need to set the proper example when it comes to driving this summer and beyond.
Parents should monitor their speeds when their teen is in the car with them, avoid driving distracted, refrain from driving if they've had too much to drink, and keep the in-vehicle distractions limited. Parents should always wear their seat belts and refuse to operate the vehicle until their teens have buckled up.
Hitting the open road isn't an invitation for teen drivers to blare music, use their phones, and have deep conversations with their friends. Distractions can be as short as a few seconds, but still long enough to cause an accident that changes someone's life in an instant.
Was your teenager injured or killed in a Maryland car accident? The personal injury attorneys at Plaxen Adler Muncy, P.A., are here to help you recover compensation for your loss. Whether your teen was in an accident caused by another driver or was injured as a passenger in a vehicle being driven by another teen, you can still file a claim against the negligent person. We understand that you might have to make your home wheelchair accessible or that you never could have imagined burying your teenager. Call our team today at 410-730-7737 or complete our contact form to schedule a consultation at one of our many offices throughout Maryland.