Are Rideshares Reducing Fatal Car Accidents?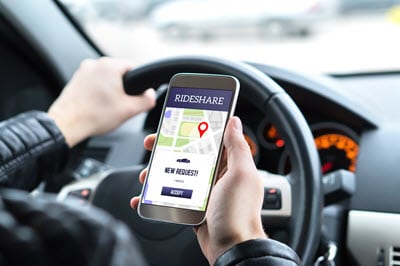 Many people have mixed opinions about the effectiveness of rideshare services. Some people love the convenience associated with the use of rideshare services like Uber and Lyft. Some people love the opportunity to make additional income in their spare time by working as Uber and Lyft drivers. Others are concerned about the safety of rideshare passengers.
One of the more common debates we see regarding services like Uber and Lyft is whether they reduce the number of accidents on the road. Researchers from the University of Chicago and Rice University studied different statistics from the National Highway Traffic Safety Administration (NHTSA) to determine how the introduction of rideshare services have impacted traffic congestion nationwide. The researchers used the dates when ridesharing services were incorporated in different cities and studied the statistics like the city's accident rates, the amount of gas consumed, the time spent in traffic, and the number of new registered vehicles. The results from the study revealed that there has been a two to three percent increase in fatal car accidents since ridesharing services have been introduced in a city.
Unique ridesharing factors that contribute to fatal car accidents
One of the factors is an increase of cars traveling on the road. When ridesharing services are introduced in a city, drivers are allowed to apply for driving opportunities. This leads to an increase of active drivers on the roadways. The more vehicles that are present on the road, the more likely a traffic accident is to happen.
Another factor that contributes to the increase of fatal car accidents is the lack of professional licensing with ridesharing services. To drive for Uber or Lyft, all you need is a valid driver's license and proof of insurance. You don't have to prove you are a good driver; even the background check that these companies allegedly perform doesn't always address a history of poor driving. This means there may be a number of less experienced – or less safe – rideshare drivers on the road at any given time. (For the record, taxi drivers in Maryland don't need any additional licensing, either.)
Rideshare drivers are also in a unique dilemma in that they must drive their vehicles in a safe manner while dealing with different types of distractions. Drivers have to constantly pay attention to their rideshare app, accept rides, listen to the requests of the passenger, adjust the radio, and so forth. Even the most attentive driver is bound to become distracted and lose focus for a second. With the many distractions that rideshare drivers must juggle, it is only so long before one of these distractions lead to a traffic accident.
Finally, Uber and Lyft drivers may be more likely to experience fatigue, or drive while they are tired. One of the benefits of working as a rideshare driver is the ability to schedule your own hours. It is also one of the most challenging aspects of working as a rideshare driver because to make money, you need to work when people are out and about. This means working during the late night and early morning hours, especially on weekends. It also means an increased likelihood of taking rides back to back to back. Driving for long periods of time, especially in low light conditions, can cause drivers to experience fatigue and can increase the chances for distracted driving, too.
Do Uber and Lyft decrease the amount of drunk driving incidents?
Many supporters of ridesharing services assert that the introduction of ridesharing services can reduce the amount of drunk driving accidents in a city.
A 2017 study by the Perelman School of Medicine at the University of Pennsylvania, however, revealed that the use of ridesharing services to combat drunk driving is unclear. Although the number of drunk driving accidents have decreased after ridesharing services have become an option, there is no concrete evidence that rideshare services have caused fewer drunk driving accidents or fatal car accidents in general. Per their report:
The Penn team delved into whether ride-hailing sharing affected crash rates within individual cities by studying State Department of Transportation data from Las Vegas, Portland, Ore., Reno, Nev., and San Antonio – American cities in which Uber, the nation's largest ridesharing company, launched, ceased, then resumed operations. The group looked at the total number of crashes per week as well as rates of alcohol-involved crashes that occurred from January 1, 2013 up to February 23, 2016 in Reno, Nev., until October 6, 2015 in Portland, Ore., until June 30, 2016 in San Antonio, and until February 23, 2016 in Las Vegas.

Results were mixed. Crashes involving alcohol decreased as Uber resumed services in Portland, Ore., and San Antonio, but not Reno, Nev. The researchers found no evidence that Uber's resumption resulted in fewer total injury crashes or fewer serious crashes.
But not all authors agree. Research conducted using data from later years points to a reduction in drunk driving accidents. One study published by the National Bureau of Economic Research found a 6.1% reduction in fatal drunk driving accidents since ridesharing was introduced. A 2021 article published in JAMA found that Uber and Lyft led to "significant reductions in MVC traumas and impaired driving convictions" over a period of five years.
The experienced Maryland car accident attorneys at Plaxen Adler and Muncy, PA can help if you or your loved one was hurt in an Uber or Lyft accident. For more than 35 years, we have been the premier personal injury law firm serving clients throughout the state of Maryland. Call us today at 410-730-7737, or submit our online contact form to schedule a free consultation.