How to File a Social Security Disability Claim Appeal in Maryland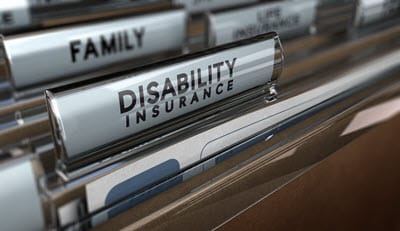 If you or your loved one have a disability, there are several forms of compensation to which you are entitled. One of these types of compensation involves Social Security Disability benefits. Through the Social Security Disability Insurance (SSDI) and Supplemental Security Income (SSI) programs, people with disabilities are allowed to receive a certain amount of financial compensation from the government.
This monthly compensation is offered to claimants as long as they meet certain medical requirements. However, for various reasons, claimants may have their disability claims denied. When you have had your Social Security disability claim denied, you can pursue an appeal with the help of a Maryland attorney.
Why are Social Security disability claims denied?
You do not need to be discouraged that your Social Security disability claim has been denied. Aside from the fact that you can appeal the decision, you may still be eligible to qualify for benefits. There are several reasons why the Social Security Administration (SSA) would deny a person's disability claim. Some of these reasons include:
Earning too much money. Disability benefits are granted to claimants who are unable to work due to their disabilities. When claimants continue to work and make a certain amount of income, that can serve as evidence that the claimant is not too disabled for work. Claimants who continue to work and earn income under the necessary cap would be granted a limited amount of compensation.
Lack of medical evidence. Claimants must provide strong medical evidence of their disabilities. This can be presented in the form of the claimant's medical history and other documentation. Claimants who fail to provide this type of evidence are at risk of receiving a denial of their claim.
Failing to follow instructions. With some claims, the SSA will request additional information from the claimant. Claimants who fail to provide the requested information or fail to abide by the agency's requests are at risk of receiving a denial of their disability claim. Even filling out a form incorrectly can result in a denial.
Failing to follow medical treatment advice. Another common reason for disability claim denials is failure to follow a physician's medical advice in regards to a disability. Claimants who fail to follow a physician's advice concerning medical care and treatment are likely to have their disability claims denied. Agency representatives may assume that the claimant does not suffer from a disability if there is no evidence of the claimant receiving medical treatment for one.
What are the steps for appealing a denial?
Fortunately, you have the right to pursue an appeal if your disability claim was denied. When you decide to file an appeal, your claim will be reviewed by a fresh pair of eyes. You also have the opportunity to provide new evidence that can help strengthen your claim. From the day that you receive your denial letter, you have a time period of 60 days to file an appeal for your claim. All appeals processes contain the same four steps:
Reconsideration. This is the first step of the appeals process. Throughout this step, the SSA will review your claim and any additional evidence that you have included with your appeal. If the SSA denies your claim at this step, you will transition into the next step, which is a hearing.
Hearing. You will appear in front of an administrative judge who will ask you specific questions about your claim. During your hearing, the judge may request additional evidence such as witness testimonies and testimonials from medical experts.
Appeals Council. If a judge decides to deny your claim after a hearing, you have the option of requesting a review from the Appeals Council.
Federal Court. This final step happens if the Appeals Council denies your claim and you disagree with the council's decision. In Maryland, you and your SSDI attorney have the opportunity to file an appeal in the District Court of Maryland.
Seeking the counsel of a Maryland Social Security disability claims attorney
When filing a disability claim appeal, you have the option of filing online or in person by mail. However, seeking the counsel of a Social Security disability can increase your chances of being approved during your hearing. An experienced Social Security disability claims attorney can help gather the best evidence for your hearing. Social Security disability claims attorneys are familiar with SSA law and can use their knowledge to work for an approval of your claim.
If you or your loved one want the best chances of seeking an approval for your disability claim, seek the representation of our Social Security disability claims attorneys at Plaxen Adler Muncy, PA. As soon as you decide to file an appeal, our attorneys will be by your side every step of the way. Call us today at 410-730-7737, or submit our contact form to schedule a free consultation. We serve clients throughout the state of Maryland.