Other Losses You Can Claim After a Maryland Car Accident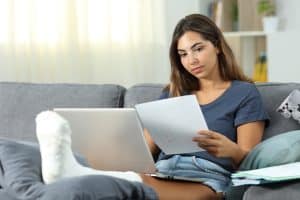 After a car accident, you will suffer substantial losses like lost wages, medical expenses, and property damage. However, there are losses car accident victims suffer that are often overlooked or under considered. When you file a personal injury claim, every loss you suffer is part of your claim, no matter how big or small you think it is.
If you have to buy a bandage or Tylenol at the drugstore, for example, that receipt proves a loss from the car accident. The most common losses you will hear about are economic and non-economic, which cover a wide range of topics. When you consult with your Maryland car accident lawyer, we can guide you on losses and how to document it for your claim.
The categories of car accident losses you know
First, let's discuss the categories and losses most people hear about when they begin a claim. When you sit down with your car accident lawyer in Maryland, they will discuss your potential losses, including economic and non-economic damages. The difference between the two is economic covers tangible losses, while non-economic covers intangible losses. Examples include:
Lost earnings (economic)
Medical expenses (economic)
Future loss of earnings (economic)
Pain and suffering (non-economic)
Disfigurement (non-economic)
Scarring (non-economic)
These and other factors will determine your compensation, but there are many losses that claimants may overlook, detailed below. To accurately assess your claim, our Maryland car accident lawyers will collect all of your medical records and receipts, but some clients may still need to submit additional documentation.
Travel and prescription costs
After an accident, you may not be able to use your vehicle or suffer injuries that prevent you from driving. Every time you call a taxi or rideshare, it is an expense you would not have if it weren't for the accident. All forms of transportation you take for doctor's appointments or your errands may be eligible for reimbursement in a claim. Picking up prescriptions to treat your injuries may be reimbursable costs from the accident too.
Medical equipment and nursing care costs
For severe injury, you may need medical equipment and at-home nursing care. Some equipment you will need could include a wheelchair, crutches, adaptive equipment, and more. You can  send nursing care costs to your personal injury attorney, but you can also keep a record as a backup. Whether your insurance covers these expenses or you pay out of pocket, you can include them in your compensation claim.
Help from family members or outside services
When recovering from your injuries, and you cannot complete household chores, you may require family members or professionals to take care of things. If your relatives provide household services, you must keep a journal of everything they do so your lawyer can accurately calculate these expenses. Conversely, if you have to hire someone to do these services, keep their invoices. Examples of housework that require services or family assistance include:
Cleaning
Car maintenance
Cooking
Transportation
Shopping
Gardening
Day care
If you would have done the task without assistance before but now must pay for or ask for help, then you can include that information in your claim.
Damage to clothing and personal items
You can claim damages for anything you were wearing or was in your vehicle. Suppose you wear glasses or dentures, and they become damaged or destroyed during a car accident. You must replace these items, which is an unexpected expense. Keep the receipts, even if you have health insurance, because we can only claim these damages when there is a receipt. Other personal items include clothing, laptops, shoes, cell phones, and more.
Your insurance company's price
Your insurance rates may go up after an accident regardless of fault. You know they will go up substantially if you are at fault. Most accident victims do not realize, however, that insurance premiums can go up even when they are not at fault. Attorneys call this "loss of driving reputation," and our Maryland lawyers will work with you to prevent this from happening.
A car accident will turn your life upside-down, and you will suffer more losses than expected. While some seem too small to worry about, they may be bigger than you realize. You must obtain compensation for every loss you suffer, not just the big ones like lost wages and medical expenses. You need an experienced Maryland car accident attorney to calculate these losses and get reimbursement. Visit Plaxen Adler Muncy, P.A., at one of our various Maryland locations. Call our office or submit our contact form to schedule a free consultation with a compassionate member of our team today.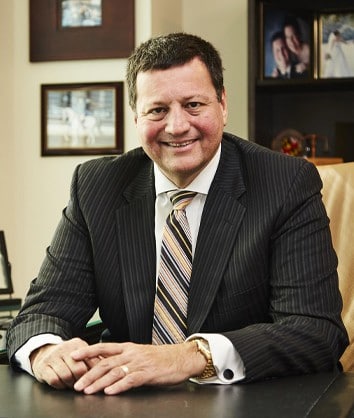 Bruce Plaxen was honored as the 2009 Maryland Trial Lawyer of the Year by the Maryland Association for Justice. For more information on his legal background, please visit his attorney bio.