Recent Maryland Car Accident Statistics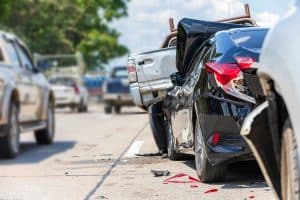 Car accidents in Maryland are on the rise, according to the state's Zero Deaths Maryland website.
As of the week of August 8, 2023, 353 people have died on Maryland roads. Last year at this time, 321 people had lost their lives. This marks an increase of 32 fatalities.
Even though the number of fatal crashes went down in 2021 (the most recent data available), the total number of injuries went up. Let's take a closer look at the data. Statewide, there were:
524 fatal crashes
28,084 injury crashes
80,048 property crashes
108,656 total crashes
563 people killed
40,788 people injured
What were the factors involved in these car accidents?
The Zero Deaths Maryland site also breaks downs the factors involved in the reported accidents. These include:
Driver alcohol or drugs involved. A total of 6,522 accidents occurred to drunk driving. Of these, 154 of these were fatal, and 1,898 caused injuries.
Aggressive driving involved. A total of 3,264 accidents occurred to aggressive driving. Out of these, 33 people died and 1,758 were injured.
Speed involved. A total of 7,947 happened because of excessive speed. Of these, 2,226 caused injuries and 87 caused fatalities.
Distracted driving involved. A whopping 50,882 accidents occurred from distracted driving. Out of these, 21,134 people were injured and 222 were killed.
Motorcycle involved. A total of 1,343 motorcycle crashes occurred in 2021. Of these, 77 were fatal and 961 caused injuries.
Pedestrian involved. A total of 2,548 pedestrians were involved in crashes. Out of these, 2,185 were injured and 125 were killed.
Bicycle involved. A total of 734 cyclists were involved in accidents. Of these, 613 were injured and 6 died.
Seat belt usage
Data also notes that observed seat belt usage is at 92.7% in 2022, an increase from 91.4% in 2021.
What types of injuries happen in Maryland car accidents?
In car accidents, a wide range of injuries can occur, varying in severity from minor to life-threatening. The specific types of injuries can depend on the type and speed of the collision, whether seat belts were worn, whether the airbags deployed, and the overall circumstances of the accidents. However, some common types of injuries that can happen in Maryland car accidents include:
Whiplash and neck injuries. These are among the most common injuries in car accidents. Whiplash occurs when the head and neck are suddenly jerked back and forth, causing strain to the muscles and ligaments in the neck.
Head and brain injuries. Traumatic brain injuries (TBI) can result from a blow to the head during a collision. They can range from concussions to more severe injuries that may lead to long-term cognitive and neurological issues.
Back and spinal cord injuries. The impact of a car accident can cause herniated discs, fractures, and damage to the spinal cord. Severe spinal cord injuries can also result in paralysis.
Broken bones and fractures. The force of impact can lead to broken bones, such as arms, legs, ribs, and pelvis.
Cuts and lacerations. Broken glass, debris, and sharp objects within the vehicle can cause cuts and lacerations to occupants.
Chest injuries. The impact of a collision can cause chest injuries, such as contusions, broken ribs, and damage to internal organs.
Internal injuries. Organs can be injured due to the force of impact even if there are no visible external injuries. Internal bleeding, organ damage, and other internal injuries can be life-threatening.
Loss of limb. Severe accidents can result in traumatic injuries that require amputation of limbs.
Psychological injuries. Car accidents can lead to emotional trauma, including post-traumatic stress disorder (PTSD), anxiety, and depression.
Burn injuries. In cases where a car catches fire or explodes, occupants can sustain burn injuries.
It's important to note that some injuries may not manifest immediately after the accident and could develop over hours, days, or even weeks. Seeking prompt medical attention after an accident is crucial to diagnose and treat injuries effectively.
If you're involved in a car accident in Maryland, talk to the attorneys at Plaxen Adler Muncy, P.A. today. With decades of experience, we know how to handle all types of accident and injury claims. We can guide you through the legal process and work toward securing fair and proper compensation for your injuries and losses. To schedule a free consultation about your case, please call us or complete our contact form or call us at your earliest convenience. We maintain offices throughout Maryland for your convenience.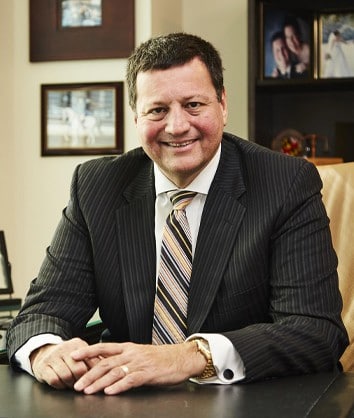 Bruce Plaxen was honored as the 2009 Maryland Trial Lawyer of the Year by the Maryland Association for Justice. For more information on his legal background, please visit his attorney bio.