Don't Talk About Your Accident Online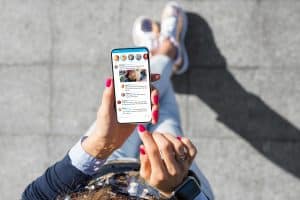 Even though being on the internet and social media may be a big part of your life, it is important that you refrain from talking about your car accident online. While you may want to announce that you were in a recent car wreck or even vent to your friends and family members that are states away about your accident online, the reality is that this can seriously impact the outcome of your car accident claim.
The reason for this is because anything you say or write can be used as evidence against you, and insurance companies are likely looking for any information or details that they can find out about you, which may lead them to your social media accounts. It is highly recommended that you lie low and keep your car accident as private as possible until your claim is settled.
What shouldn't I do online after a car accident?
While it is simple to say that you shouldn't talk about your car accident online, you may not know exactly what this means. Here is a list of things to avoid posting after an accident.
Do not share or post any details about your car crash: After being involved in a car crash, you may feel lost and alone. This is understandable as you are recovering and healing from traumatic and painful injuries. When this happens, it is common for car accident victims to want to post on their social media accounts and let their friends and family members know that they were involved in an accident and how their recovery process is going. However, it is highly suggested that you do not do this.
Do not upload or post any videos or photos of your car accident or aftermath: While it is great that you have photos and videos of your car accident and aftermath of your vehicle's damage for evidence purposes, they should not be posted online for the world to see. You should only show these photos and videos to your car accident lawyer.
Do not share information about your medical bills or injuries online: Most people are encouraged to take photos of their personal injuries and keep copies of their medical bills. However, you should not post this information online or to your social media accounts. This is your personal information that states what surgeries, medical procedures, and medications you have taken since the accident, which may be beneficial to getting you the maximum compensation you deserve for your injuries. However, if insurance companies can see this information, they may be able to prepare to fight against it.
Do not allow your family to talk or post about your car accident online, either: Although you may decide to stay off social media after your car accident, your family may think that they can talk and post about your accident with people who they are close with. Unfortunately, insurance companies are known to look at your family and friends on your social media accounts to see if there is any information they can use. It is critical that you remind your family that they cannot talk or post about your car accident online under any circumstances either.
Don't be cavalier about your personal life and daily activities: You may be used to checking in or routinely posting that you are at your favorite spot. However, if you are claiming that you are recovering from severe injuries and are badly hurt after the accident and the insurance company sees that you posted that you were at the gym, bar, club, or amusement park, they may assume that this means that your injuries are not as severe as you stated. As a result, the insurance company could offer you a lower settlement because of this mistake.
Don't apologize or admit fault for a car accident online: Avoid insinuating or identifying who was at fault for a collision, as that determination is made during investigation. Your car accident attorney will investigate and determine what caused the crash and who is liable. Therefore, until the investigation and case are over with, you should never insinuate that you are at fault.
The Maryland car accident lawyers at Plaxen Adler Muncy, P.A. are ready and available to assist you with your car accident claim. We have years of experience helping clients get through the challenges and obstacles that arise with these types of claims, and we are glad to help you as well. If you have any questions or concerns regarding your car accident claim and what you can and cannot do online, please call our office or submit our contact form. You can also visit one of our multiple office locations across Maryland.