Does Post Traumatic Stress Disorder Qualify Me For Workers' Compensation?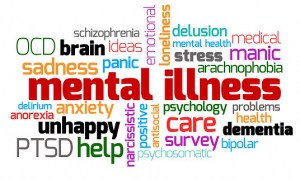 Post-traumatic stress disorder (PTSD) is a difficult topic. It has been much in the news in recent years, and is commonly associated with returning soldiers. Post-traumatic stress disorder is a real condition with diagnosable symptoms that affects people throughout the country. According to the National Institute of Mental Health, "Post-traumatic stress disorder (PTSD) is an anxiety disorder that some people develop after seeing or living through an event that caused or threatened serious harm or death."
PTSD can be the result of an incident on the job, and an employee may qualify for workers' compensation benefits in Maryland "if the employee presents sufficient evidence to meet the statutory requirements" as an occupational disease under the law (Means v. Baltimore County, 344 Md. 661, 689 A.2d 1238 1997). However, the condition and its cause must be officially diagnosed by a qualified mental health professional and related to your work. Symptoms of PTSD may include:
Anxiety or depression
Flashbacks or bad dreams
Emotional numbness
Intense guilt or worry
Angry outbursts
Feeling "on edge"
Memory and concentration problems
Trouble sleeping
Self-destructive behavior
Avoiding situations and thoughts that trigger these symptoms
Unless the situation that resulted in PTSD is fairly straightforward, proving a causal relationship to an incident at work can be very difficult. In cases where working conditions triggered a PTSD reaction from an incident prior to employment, they can be impossible.
While proving PTSD takes a mental health professional, receiving compensation for it takes a skilled Maryland workers' compensation lawyer. Even if you are not eligible to receive workers' compensation benefits, you may be entitled to paid leave under The Family and Medical Leave Act of 1993 or the Americans with Disabilities Act. Speaking with an attorney about your options is beneficial to you.
How your case is handled when PTSD is involved depends on a number of subjective factors, including the level of disability that affects your work. The experienced Maryland workers' compensation attorneys of Plaxen Adler Muncy, P.A. may be able to help you. If you have difficulty traveling to our office, we will meet with you at your home.  Please contact us to learn more.