Collecting Social Security Disability for an "Invisible" Health Condition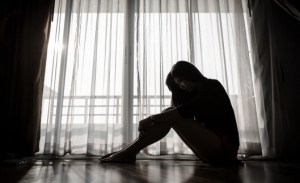 The Social Security Administration offers disability benefits to people who have sustained a disabling injury or illness that leaves them unable to work. Some conditions – for example, blindness or terminal cancer – are easy to diagnose, and claimants often have a good chance at receiving benefits as long as they fit the eligibility requirements. But there are other conditions that are more nebulous, because they present with different types of symptoms, or because there seems to be no clear-cut definition of what, exactly, the person is suffering with. They are sometimes referred to as "invisible diseases" or "invisible conditions," and without the help of a skilled Maryland Social Security Disability attorney, you may see your claim for benefits denied because of the complications that come along with these illnesses.
Disabled World categorizes invisible diseases into four main categories:
Chronic Fatigue
Mental Illness
Chronic Dizziness
The SSA recognizes a larger number of the conditions which fall into these categories – like fibromyalgia, certain brain injuries, or lupus, to name but a few. The problems can arise when you have a condition that does not affect you the same way every day, because SSD is a program for people who can no longer work. If the Social Security Administration believes that you can, it will deny your claim.
Making a case for benefits
If you are diagnosed with an "invisible" disease, there are a few things you can do to help your claim:
Seek medical advice and treatment. Make sure to see a doctor and follow his or her advice to the letter. Attend regular check-ups, and report any new or worsening symptoms as they occur. If you start to feel better, make sure the office knows that, too. It could help establish a history of symptoms that vary over time.
Keep an updated list of your medications. Make sure to keep your own records of what medicines you are prescribed, how often you took them, and what effects they had. Include on your list any over-the-counter drugs you may have taken as well. (Make sure it is okay to use OTC drugs, especially if you are on prescription meds.) This helps you establish a history of attempting treatments to ease your symptoms and/or cure your condition, if a cure is possible.
Document all meetings with your employer. You have the right to keep your medical history private, but talking to your employer or the HR department about the effects your condition has on your ability to work may not be a bad idea. If you miss work, make sure to obtain a note from your doctor for your employer and your own records.
Seek competent counsel to help you apply. A large number of applicants are denied every year because of mistakes on their applications, or because their records were not up to date. Working with an experienced Maryland Social Security Disability lawyer could help you collect your benefits more easily and more quickly than if you try to do it alone.
Day to day life with an invisible condition can be difficult, but there are programs out there that can help you. At Plaxen Adler Muncy, P.A., our Maryland SSD attorneys have represented claimants for more than 35 years. If you need help with your application, or wish to appeal a decision made by the SSA, please call 410-730-7737, or fill out our contact form to learn more.