Finally, Some Good News for Car Owners Affected by the Takata Airbag Recall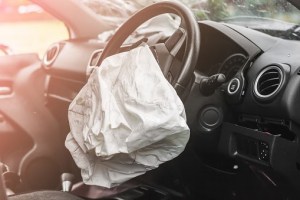 Over the course of the last nine years, we have watched the saga of Takata's defective airbag recalls unfold. To date, it is the largest recall in U.S. history: 42 million vehicles in this country are equipped with these airbags. In February 2017, Takata pled guilty to fraud, and agreed to pay a billion dollars, per USA Today, in criminal fines, compensation for victims and compensation for auto manufacturers. Former FBI Director Robert Mueller had been assigned to administer the funds, but has since stepped aside, given his role in the independent Russia investigation.
Now, four automakers – Toyota, BMW, Subaru and Mazda – have agreed to settle a class action lawsuit to the tune of $553 million, according to NPR. "The settlement does not cover claims of personal injury or property damage," but is intended to "compensate people who own or lease vehicles affected by the air bag recall in a variety of ways, from providing rental cars to those who are deemed to be at the greatest risk to 'a possible residual distribution payment of up to $500.'"
The settlement could not have come at a better time. So far, only 14 million vehicles have been repaired, which means there are 28 million to go. This money could help speed up the replacement process. It would potentially cover the costs of rental cars as well as reasonable expenses related to the replacement, such as lost time at work, or the cost of daycare. A federal judge in Florida will decide whether or not to accept the settlement.
A pressing concern about the recalled airbags
The additional money should help people who need to replace their airbags, but a lingering concern remains about those replacements: neither the February plea deal nor this proposed settlement offer does anything to stop companies from recycling the defective airbags. According to WTSP.com, the government has no tracking system set up for vehicles damaged in car crashes, which may have had their airbags replaced with a potentially defective product. They explain:
"'Often times when a car is in an accident and the airbags deploy, recycled airbags are used to fix the vehicle,' explained Christopher Basso, public relations manager for Carfax.
Basso said these recalled airbags can slip through the cracks. They can be recycled from cars found in salvage yards and are an inexpensive way to fix a damaged vehicle.
'A normal airbag costs between $1500 and $3000 to replace, so a recycled airbag is really pennies on the dollar to replace,' Basso said.
The scary part is, no one is tracking them."
This type of replacement has already injured one person in Nevada, and WTSP states that approximately 750,000 airbags are replaced every year. If you drive a used car, regardless of whether or not it is on the recall list, you should check to see if your airbag has been replaced. Your mechanic should be able to trace where the replacement airbag came from, and determine from the serial number whether or not you have an original or recycled airbag.
At Plaxen Adler Muncy, P.A., we fight for justice for those who have been injured as a result of another person's negligence. For more than 35 years, we have been the personal injury law firm Maryland trusts to do the right thing. To learn more about our services, or to schedule a free initial consultation with an experienced Baltimore personal injury lawyer, please call 410-730-7737, or fill out our contact form.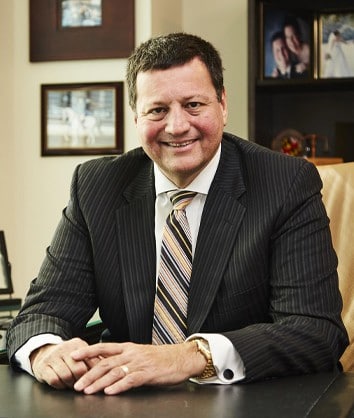 Bruce Plaxen was honored as the 2009 Maryland Trial Lawyer of the Year by the Maryland Association for Justice. For more information on his legal background, please visit his attorney bio.