Nursing Home Regulations Regarding Oversight Have Been Scaled Back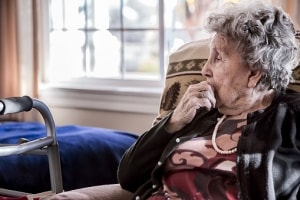 In response to complaints from a nursing home industry trade group's plea for relief from excessive government oversight, the Trump administration is relaxing the harsh penalties that had been levied against nursing homes that neglect or harm residents. This scaling back of the use of fines is part of the overall relaxation of federal regulations under this administration. A story in The New York Times reports that the American Health Care Association, which is the primary trade group for the nursing home industry, complained about how federal inspectors under former President Barack Obama were excessively focused more on catching wrongdoing than on helping nursing homes improve.
The Times story reports that since 2013, nearly 6,500 nursing homes – four out of every 10 – have been cited at least once for a serious violation according to federal records. Among the reasons for the citations was, failing to protect residents from avoidable accidents, neglect, mistreatment, and bedsores.
Nursing home and assisted living neglect in Maryland
In Maryland, the Attorney General's Office's Medicaid Fraud Control Unit investigates and prosecutes incidents of abuse and neglect of nursing home residents who live in facilities that receive federal funding. In FY 2015, the Medicaid Fraud Control Unit received 363 referrals regarding the abuse and neglect of vulnerable persons. The Maryland Department of Aging, Long Term Care Ombudsman Program, receives, investigates and resolves complaints made by or on behalf of long term care residents. In FY2015, of the 3,603 complaints the Ombudsman program investigated, 192 of them were for alleged resident abuse. The Maryland Department of Health and Mental Hygiene, Office of Health Care Quality received 1,138 reports of abuse and neglect of vulnerable adults. (MD Department of Aging)
In the Times story, Dr. Kate Goodrich, director of clinical standards and quality at the Centers for Medicare and Medicaid Services said that unnecessary regulation was the main concern that health care providers raised with officials. Nursing home resident advocates say that the revised penalties are weakening a valuable patient-safety tool. The average fine for nursing homes had been about $33,453, but 532 nursing homes had amassed combined fines in excess of $100,000. The Centers for Medicare and Medicaid Services (CMS) is now discouraging its regional offices from levying fines regardless of the health violation if it was a "one-time mistake." Intentional disregard for resident health and safety should still receive fines.
Daily fines for violations
Daily fines had been levied against facilities for violations that began before an inspection, with the intention that they would encourage quick remedies. In some cases, facilities were racking up massive fines which were accumulating retroactively and ongoing until the condition was corrected. Now, under the relaxed policies, nursing homes will be protected from fines that exceed the per-incident amount of $20,965 regardless of how egregious the incident. CMS has also rescinded an Obama-era action that banned nursing homes from requiring residents to submit to arbitration to settle disputes rather than go to court.
If you have witnessed or suspect nursing home negligence, you can call 1-800-91-PREVENT (917-7383); or, contact Maryland's Adult Protective Services in your area.
If you have a loved one who lives in a nursing home, reading stories like these can cause stress. If you are struggling with the decision to place a loved one in a nursing facility, it can also be distressing to hear about the neglect of the elderly. Maryland has a long-term care Ombudsman program, which is an organization that advocates for the elderly and other vulnerable persons. Not all nursing facilities neglect their residents. Your local Ombudsman can help your decision-making process by pointing you to resources that help you do your due-diligence when selecting a facility.
Plaxen Adler Muncy, P.A. provides comprehensive representation those who have suffered injuries due to nursing home negligence in Columbia, Baltimore and throughout Maryland. With multiple offices throughout the state. If your loved one has suffered abuse or neglect in a nursing home in Maryland, we want to help you help them by fighting on their behalf. Please call 410-730-7737 or fill out our contact form to speak with an experienced Maryland nursing home neglect lawyer today.