Nursing Homes Are Misleading the Public About Their Ratings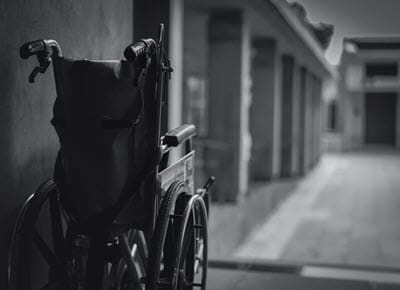 A New York Times investigation has uncovered data showing that many nursing homes across the country have been manipulating the CMS star system to achieve higher ratings. These facilities have been gaming the ratings by inflating or reducing the data they report to the CMS system, which stands for the Centers for Medicaid & Medicare Services.
According to CMS.gov, CMS "created the Five-Star Quality Rating System to help consumers, their families, and caregivers compare nursing homes more easily." Nursing homes with five stars are considered to be of "much above average quality," and those with one star are considered to have "below average quality."
The NY Times put together their investigative report by analyzing various types of data collected from over 10,000 nursing homes across the country. These data sources included:
373,000 inspection reports
Millions of payroll records
The CMS rating system
Various financial statements
Further, the NY Times was granted access to private data via academic professionals with research agreements with the CMS.
"Much of the information submitted to CMS is wrong"
The biggest finding from the investigation was that the CMS star rating, which is heavily relied-upon by patients and their families when searching for quality nursing homes, is not a reliable indicator of a facility's quality of care and cleanliness. The article points out just one example: "Of the more than 3,500 homes rated with 5 stars, over 2,400 were cited for problems with infection control or patient abuse."
It goes on to say, "Much of the information submitted to CMS is wrong. Almost always, that incorrect information makes the homes seem cleaner and safer than they are." Other troubling information the NY Times uncovered included:
COVID-19 patients treated at five-star nursing homes were equally likely to die from the virus as those treated at one-star nursing homes.
Many nursing home and care facilities inflated their staffing levels and failed to report accidents and health problems with residents.
Inflating staff numbers left many nursing homes ill-prepared for the COVID-19 pandemic, leaving residents at risk.
Researchers have been sounding the alarm about misreported data for years. The NY Times reports that, according to various experts and papers:
Half of nursing home underreport bed sores by at least 50%
Nursing homes reported only 16% of incidents where residents were hospitalized for potential abuse or neglect in 2019
From 2011 to 2015, nursing homes failed to notify Medicare of 40% of residents hospitalized after falls
Another thing the NY Times noticed was the correlation between increased staffing and health inspections. Although health inspections can occur anytime and without notice, they found that about 70 percent of nursing homes increased staff on the days inspectors visited. In fact, for more than 800 nursing homes, inspection day was the highest-staffed day of the year, "suggesting that many homes are able to anticipate their inspection dates."
Even so, when a nursing home has a poor health inspection record, it appears little is done to penalize it. Between 2017 and 2019, almost 60 percent of nursing homes with five stars were cited for failure to follow basic safety precautions, but still maintained top ratings.
Maryland nursing homes and CMS ratings
The general public can search for potential nursing homes, including their CMS ratings, at Care Compare, which is part of the Medicare website. For your information, the following are a few ratings for Baltimore-area nursing homes:
Nursing home negligence and neglect is an epidemic across America. If you believe your loved one is suffering from nursing home abuse, talk to the attorneys at Plaxen Adler Muncy, P.A. today. We can help. To schedule a free consultation about your case, give our Maryland offices a call at 410-730-7737 or use our contact form.