A Few of the Most Dangerous Roads in Maryland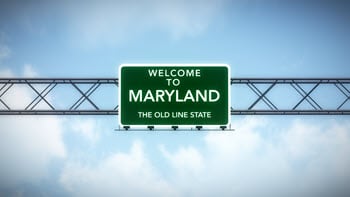 Maryland ranks 43rd in the nation for deadliest roads, according to the financial news and opinion site 24/7 Wall St. The report examined motor vehicle crash death rates for 2016 in every state across the nation to determine the most dangerous roads. The State of Maryland ranked near the bottom of the rankings in a position between Hawaii and Connecticut.
Though we seem to rank low on the list, that does not mean our roads are safe. The Maryland Department of Transportation reported 483 fatal crashes in 2016, and 34,705 accidents where someone was injured. In 2017, the number of fatal collisions rose (517), and the number of crashes leading to injuries dropped a bit (34,518). Just under a third of all car accidents occurred on state roads, so we wanted to take a look at some roadways that are more dangerous than others.
Indian Head Highway (Route 210)
If you live in Maryland, one of the most dangerous highways in the state may be one you travel across on a regular basis. We speak of Indian Had Highway (Route 210). It is considered one of the deadliest roads in Prince George's County. Dozens of lives have been lost on this highway over the past decade. In just the first six months of 2017 alone, 178 car accidents were reported on Route 210 with 7 deaths. The state police are committed to enforcing traffic laws on this stretch of real estate for the protection of drivers and public safety.
MD 202 – Landover Road
As a very busy road stretching between the Capital Beltway and US 50, MD 202 Landover Road, according to Prints George's County Police Report, is the scene of approximately 60 car crashes each year. Each day, about 40,000 vehicles traverse MD 202 between US 50 and the Beltway. The area consists of a mixture of major shopping conglomerates and residential homes. According to the Maryland State Highway Administration (SHA), this stretch ranks in the top 50 highest areas for pedestrian crashes.
MD 90 – Ocean City Expressway
Finished in 1971 as an alternative route to US 50, MD 90 provides a second bridge spanning the Assawoman and Wight Bays into Ocean City. It connects with MD 528 62nd St. Despite the fact that it is an expressway, it includes a traffic light intersection located at St. Martin's Road.
MD 90 is one of the more dangerous roads in the state of Maryland. As a two lane, partially divided, controlled access highway, it is easy to lapse into complacency due to its straightness and the gradual approaching scenery of Ocean City. In addition, beyond the limited sight distance, beach traffic backups create dangerous conditions for routine accidents. In fact, warning signs concerning the sudden traffic backups as well as center dividers to prevent head-on collisions have been added. As you drive this stretch of road, daytime headlights are required.
At Plaxen Adler Muncy, P.A., we are highly experienced at helping clients recover the compensation they deserve in the aftermath of their car crash injuries. If you are recovering from a car accident, we can help you obtain justice and the financial settlement you deserve to help you pay for your losses and mounting medical expenses. To set up a free case evaluation, call us today at 410-730-7737, or send us a request through our contact form.