How Do Medical Bills Get Paid in a Car Accident Case?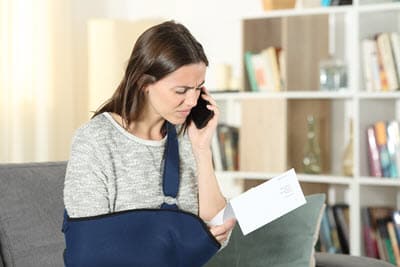 Managing medical bills after a car crash can be overwhelming and confusing. Most car accident cases involving injuries are settled by the insurance companies, but some may need to go to court. It is wise to seek the advice of a Maryland auto accident attorney to help guide you during the legal process.
Most people think that the at-fault driver's insurance will cover the costs of a Maryland car accident, which may be true, but the liable driver's insurance company is not receiving your bills in the mail and is not mailing checks to your doctors as the bills pile up. You are legally responsible for paying the bills as they are given to you. Submitting bills to your health insurance company or paying them out of pocket may be necessary to avoid collection issues, especially if the investigation of the accident is taking a long time.
If you have a Personal Injury Protection plan on your insurance, that may help offset costs until your claim is resolved.
What is Personal Injury Protection (PIP)?
Personal Injury Protection, or PIP, is optional coverage you can add to your insurance policy. It is not required in the state of Maryland. If you have purchased Personal Injury Protection (PIP) as part of your automobile insurance package, this coverage "provides the benefits for medical, hospital and disability up to $2500 for all reasonable expenses arising out of an accident." PIP provides benefits for the insured, any member of the insured's family, and any non-family occupant of the vehicle.
Drivers may also choose a limited PIP option that costs less but limits benefits for the driver and family members over 16 years old. Insurance settlements can take months or even years to be resolved. Purchasing this coverage will help cover expensive medical costs while you are waiting for your settlement.
Maryland uses an at-fault system in vehicle accidents
An at-fault system means that the person who caused the accident is ultimately responsible, and any financial costs resulting from the accident are paid by the insurance policy of the liable driver. If the at-fault driver does not have insurance, or does not have enough coverage, you may need to file a claim against the driver personally or you may need to file an uninsured motorist claim.
In Maryland, the faultless driver in a car accident has three options when injured in a motor vehicle accident. The faultless driver may:
File a claim against the insurance company of the at-fault driver
File a personal injury lawsuit against the driver who caused the accident
File an uninsured motorist accident claim on your own policy if the at-fault driver does not have insurance
You will essentially file a claim against the driver, and the driver's insurance company will cover the medical costs that the insurance company deems necessary. One thing to also remember is that while Maryland is an at-fault state, Maryland also follows the Pure Contributory Negligence rule. This rule dictates that if you are held liable for any part of the accident, even a minimal part, you will not be able to recover damages from the other party. So, if it is discovered that you played a small role in the accident, you will not be compensated for your injuries.
Again, hiring an experienced Maryland car accident attorney will be crucial to the success of your case and any settlement you hope to recover. Additionally, big insurance companies may try to settle quickly to avoid expensive medical reimbursements. An experienced lawyer will defend your best interests and make sure you are not left with extra costs after the case is settled.
What should I do if I'm in a car accident in Maryland?
If you are injured in a car accident, the first thing you need to do is receive medical help for your injuries. Never leave the scene of an accident. If you are able, make sure you are safe on the roadway, help other victims, and call 911. Ensure the police take a report. Exchange information with other motorists. Take pictures if you can and talk with witnesses if there are any present. Do not admit any fault to anyone. Call your insurance company to report the accident and call an experienced vehicle accident attorney.
If you have been in an accident and medical bills are piling up, the attorneys at Plaxen Adler Muncy, PA can help. Our Maryland car accident attorneys understand the complicated insurance claims settlement process and can help protect your interests. We will work to make sure you are compensated for medical costs incurred by someone else's negligence. Call us today at 410-730-7737, or submit our contact form to schedule a free consultation. We have offices throughout the state of Maryland and our initial consultation is free.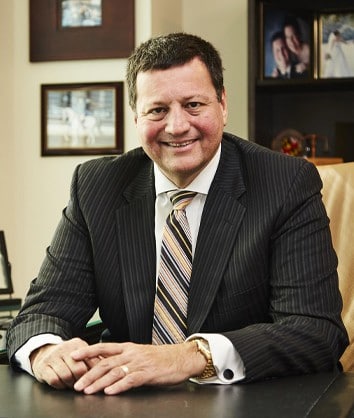 Bruce Plaxen was honored as the 2009 Maryland Trial Lawyer of the Year by the Maryland Association for Justice. For more information on his legal background, please visit his attorney bio.