Seat Belt Requirements and Safety in Maryland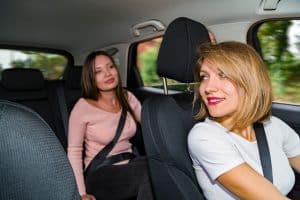 Seat belt safety requires more than just being reminded to wear your seat belt. It means ensuring your passengers are buckled up, too, and that children are in the right kind of seats for their age, height, and weight. It also means ensuring the safety restraints are safe. Your seat belt may be worn down and need to be replaced. Driving with an ineffective (or defective) seat belt is just as dangerous as driving without one.
In the state of Maryland, you can receive a $83 fine for each passenger over the age of 16 who's not wearing a seat belt. You don't want to give the MVA anymore money than you need to. To help you keep $83 in your pocket, here are some seat belt requirements that you should keep in mind.
Pay attention to recalls or warnings regarding seat belt defects
Just like other parts of a car, the seat belt can be defective. Some of these defects can be false latching, retractor failure, and weak seat belt geometry. These defects can affect the safety of the drivers and passengers. You may think that you're safe until you're involved in a crash.
A defective seat belt can alter its ability to properly restrain you in the event of a crash. Defects like false latching can cause a seat belt to release during an accident, causing you to be ejected. To make sure your seat belt is not defective, pay attention to the signs of wear and tear. Defective seat belts may show signs like large amounts of slack in the belt, damaged buckles, and faulty material.
When to replace your seat belt
Another detail you want to keep in mind is the age of your car. The older that a seat belt is, the more dangerous it is for the driver and passengers. Most auto shops suggest you replace your seat belt every 10-15 years.
They should also be replaced after a car accident. As one vehicle service company explains:
Seatbelts are designed to have a gas charge which ignites, locking the seatbelt. Regardless of whether it's the seatbelt retractor, or the buckle pre-tensioner, once activated they will not work again.
All seatbelt parts must be inspected before the repair is started. All locked and disabled seatbelts must be replaced to factory condition.
What are Maryland's child seat belt requirements?
The state of Maryland requires all drivers and passengers to wear a seat belt. That definitely includes children. For children ages 8 and under, a special child safety seat is required in addition to a seat belt.
Child safety seats are additional protection for children while driving. They are intended to keep children safe. But if you don't use the right child safety seat for your children, your children can still get seriously injured.
Types of child safety seats
The type of child safety seat you need will depend on your child's age and size. Some of the different types of child safety seats include:
Rear-facing-only seats. A rear-facing-only seat has a base that parents can leave in the car so they don't have to install the seat for every trip. As of October 2022, Maryland law requires that "children must face the rear of the vehicle in their car seat until they are AT LEAST AGE TWO, or until they reach the rear-facing weight limit of their convertible car seat."
Convertible seats. These seats are for toddlers who weigh between 40 and 50 pounds. These seats start off as rear-facing only seats and then can be converted into forward-facing seats. Your child can use this type of seat for a longer amount of time.
All-in-one seats. These seats are similar to convertible seats. They can be used as rear-facing, forward-facing, or a belt-positioning booster seat. Because these seats are bigger in size, you may want to make sure that the seat fits in your vehicle properly.
Note: while taxis are exempt from Maryland's regulations for car seats, rideshare companies are not. So if you plan on taking an Uber or a Lyft, you have to follow the child safety seat laws.
Need help installing your car seat? The Maryland Department of Health offers free in-person and online assistance. Get the help you need here.
What Plaxen Adler Muncy, P.A., can do for you after a Maryland car accident
Depending on the nature of your car accident, there are several legal routes that your case can take. If you were injured in a car accident because of a defective seat belt, you may be able to hold the car manufacturer responsible. If your safety systems were recently repaired or replaced, the mechanic may be liable if he or she made a mistake or failed to make the repairs.
No matter what caused your accident and resulting injuries, we are here to help. When you have been injured, talk to the Maryland car accident attorneys at Plaxen Adler Muncy, P.A. Call our office or submit our contact form to schedule a free consultation today. We have offices throughout the state to better serve our clients.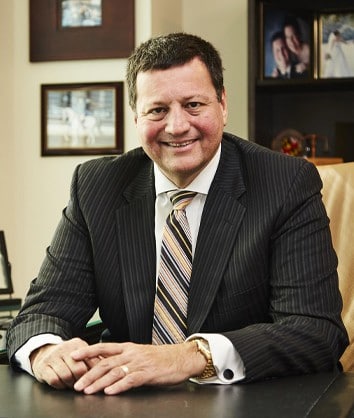 Bruce Plaxen was honored as the 2009 Maryland Trial Lawyer of the Year by the Maryland Association for Justice. For more information on his legal background, please visit his attorney bio.