Maryland Vehicle Accidents from Defective Tires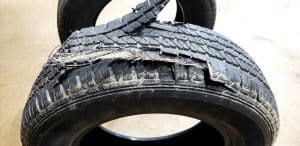 You should check your tires periodically for normal wear and tear or even issues caused by the tire manufacturer. If you notice any signs of worn out or defective tires, you should have them replaced as quickly as possible to prevent a dangerous or deadly situation from occurring.
A tire defect is anything that prevents your tire from working as normal. Many people drive on defective tires without even realizing it. When this happens, it is just a matter of time before they experience a blowout, flat tire, or serious car accident. Some of the most common types of tire defects include:
Tire blowout
Tire failure
Tread separation
Tire explosion
Rim explosion
Overfilled or underfilled tires
Old or outdated rubber
Belt separation
Incorrect tire puncture/hole repair
Air pockets in the tires
Manufacturer defects
Tires that do not fit the vehicle
Bald tires
Improperly inflated tires
How often do tire defects cause motor vehicle accidents?
According to the National Highway Transportation Safety Administration (NHTSA), there were more than 600 fatalities caused by tire-related motor vehicle accidents in the United States in 2021. The reasons for most of these tire-related collisions were recalled tires, manufacturer defects, poor maintenance, old and worn-out tires, and more. It is critical that you routinely inspect your tires or take them to a mechanic to allow a professional to inspect them every so often. This will not only ensure that you can continue driving on your tires, but it will also give you peace of mind.
The types of accidents and injuries caused by defective tires
When a motor vehicle driver continues to drive on defective tires, dangerous accidents are likely to happen, including:
Rollover accidents: Motor vehicle drivers who choose to drive their vehicles with defective tires may be injured in rollover accidents. This happens when the vehicle loses its balance and rolls over onto its top or side. When an individual is involved in this type of accident, they may be stuck in the vehicle, severely injured, and need assistance getting out of their vehicle.
Loss of control accidents: Tires often explode or go flat unexpectedly. This may causes the driver to panic and lose control of their vehicle. As a result, they may begin to swerve, jerk the vehicle too hard, twist and turn, and more. Eventually, the vehicle will stop, but a lot of damage is likely to be done. A loss of control accident may involve one vehicle, or it could involve several different vehicles that were caught in the way of the vehicle that lost control.
Running off the side of the roads: Defective tires can cause immediate and sudden blowouts, which can lead to the driver running off the side of the road. To make matters worse, depending on which tire is defective, the vehicle may run into a different lane or into oncoming traffic. This can cause a sideswipe, head-on collision, pile-up crash, and more.
Who is liable for a tire-related motor vehicle accident in Maryland?
While motor vehicle owners do have a duty to inspect their tires and pass state inspections every year, other parties may share liability for the tire-related motor vehicle accident as well, including:
Tire manufacturer: Tire-related motor vehicle accidents often happen due to the manufacturer's mistakes. For example, there may be issues with the design or tread, which are the manufacturer's fault. When this happens, the motor vehicle driver can file a product liability claim against the tire manufacturer for their negligence.
An auto repair shop: If the motor vehicle driver recently visited an auto repair shop and had their tires inspected or replaced, it's possible that the auto repair shop could be found liable for the defective tire accident. They may be able to show that the auto repair shop was negligent when inspecting their tires, putting new ones on, or simply ignoring the noticeable tire defects.
The driver's employer: The driver's employer or company may be liable for the defective tire accident if they were driving a work vehicle. For example, if the driver was driving a box truck, big rig, or bus that belongs to a company, it is the company's responsibility to ensure that the vehicle and tires are safe before their employee operates them.
The driver: The driver of the vehicle should always inspect, maintain, and even rotate their tires often to prevent tire-related accidents from occurring. After having tires for a certain length of time, they become old, worn out, and need to be replaced. Therefore, if a driver ignores any of these indicators and an accident occurs, they may be found liable for the defective tire accident.
If you or a loved one has been involved in a car accident due to a defective tire, please get in touch with the Maryland car accident attorneys at Plaxen Adler Muncy, P.A. at your earliest convenience. We will use our experience, skills, and knowledge to properly investigate your case, collect the appropriate evidence, and stand up and fight for your rights. Call our office or submit our contact form to schedule your free consultation at one of our multiple offices across Maryland today.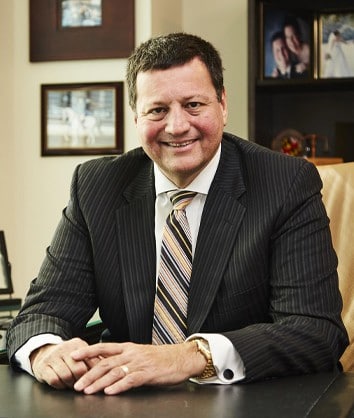 Bruce Plaxen was honored as the 2009 Maryland Trial Lawyer of the Year by the Maryland Association for Justice. For more information on his legal background, please visit his attorney bio.