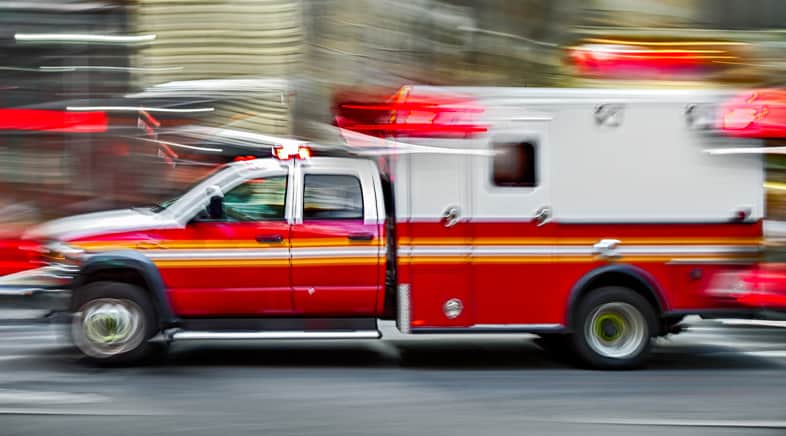 Baltimore Catastrophic Personal Injury Attorneys
Support for clients throughout Maryland who have sustained severe injuries in accidents caused by negligence
A catastrophic injury is one that is serious and the residual effects of the injury result in varying degrees of permanent injury. Catastrophic injuries alter the course of one's life and often shatter the dreams that the person once held for their future. An individual who is suffering from the effects of a life-altering personal injury will likely require ongoing medical procedures, require physical therapy, assistance with the activities of daily living, and will not be able to go back to the kind of work they did before the accident.
At the law firm of Plaxen Adler Muncy, P.A., our Baltimore personal injury lawyers understand how to help those who have suffered a catastrophic injury in an accident that was caused by another's negligence. When a person has suffered such a devastating injury that they will no longer be able to work to support themselves and their family, they will need adequate compensation that will allow them to meet their financial needs now and into the future. We are dedicated to fighting for you.
Accidents that may cause devastating injuries
There are several different types of accidents that can cause catastrophic injuries to those who survive. Some examples include:
Adverse drug reaction
Construction accident
Train or bus accident
Our personal injury law firm provides comprehensive, aggressive representation on behalf of injury victims in Baltimore and throughout the state. We review your documentation, work with your doctors and handle the insurance companies to ensure that every step is taken quickly and correctly.
Various types of catastrophic injuries
Generally speaking, a catastrophic injury is one that causes long-term or permanent effects. Claims involving these types of injuries are complex to litigate, and require an experienced Baltimore injury lawyer with the resources to see them through. For more than 35 years, Plaxen Adler Muncy, P.A. has assisted clients and their families after a person has sustained:
Blindness or vision loss
Loss of hearing
Coma
Ways in which a Baltimore injury attorney can be helpful in catastrophic injury cases
When an individual suffers injuries so severe that they are not likely to recover from them, an attorney can help to make sure that the responsible parties are held accountable for their negligence. A firm such as Plaxen Adler Muncy, P.A., with its proven record of success, has the means to pursue all potential sources of compensation. Fault for the crash may be distributed to several parties who carry some portion of responsibility for the accident. Our injury attorneys work with medical experts to determine the full cost for the required care for the individual and projected amount of lost earnings, and we work diligently to recover that amount on behalf of our clients.
In this process, we will be going up against insurance company attorneys whose job it is to ensure that we recover as little as possible. We can leverage our decades of experience negotiation with big insurance companies and fighting for the best settlement possible for our clients.
Protecting the rights of those who have suffered catastrophic injuries in motor vehicle crashes throughout Maryland
Recovering from an accident injury can be a long, difficult process. With catastrophic injuries, there are some injuries from which clients never recover. When you require ongoing medical care and help with the activities of daily living, the costs can become astronomical. At Plaxen Adler Muncy, P.A., our experienced team of Baltimore injury attorneys fights for the compensation our clients need to make sure that their needs are taken care of now and into the future. Our job is to help you obtain the compensation you need to keep yourself and your family safe. To speak with a skilled Baltimore catastrophic injury lawyer, please call 410-730-7737 or fill out our contact form. We are proud to serve clients throughout the state of Maryland.