5 Types of Maryland Workplace Injuries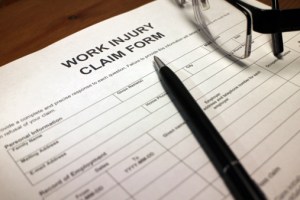 There are a lot of dangerous jobs out there, and some workers have a much greater risk of sustaining an injury than others. But just because you do not work in a typically dangerous profession or field, does not mean that you might not be hurt in the course of your duties. In Maryland, injured employees can make a claim for workers' compensation benefits after they have suffered harm on the job. In some cases, it may also be possible to file a third party personal injury lawsuit; it depends on the exact circumstances of your case.
The most common work-related injuries include:
Trips, slips and falls. A fall from any height can leave you hurt. Construction workers or window washers have an increased risk of falling from heights, it is true, but office workers can trip on a poorly laid piece of carpet – and anyone can slip on a wet floor, or trip over a broken pathway. Depending on how you fall, you may sustain a broken or sprained ankle, a traumatic brain injury or a spinal injury, or other injuries with long-lasting or permanent effects.
Auto accidents. Workers' compensation may not cover your daily commute, but you might be covered if you are on your way to an off-site work event. It also covers accidents for delivery drivers, as driving is part of the job requirement. Any work related errand during work hours or after hours is covered by workers' compensation.
Being hit by objects. We tend to think of falling objects as the most present danger, but you can be hit by almost anything: a cabinet door in the office, a piece of machinery in a factory, a piece of construction material on a build site, etc. If you sustain injuries, like the loss of an eye or a broken bone, you have options available to you.
Repetitive motion injuries. Carpal tunnel is one of the most well-known repetitive stress injuries, but any repetitive motion puts a strain on your body. Scanning objects at a retail store, picking up heavy boxes or objects all day long, constant bending and leaning over – all of these motions can cause wear and tear on your joints and muscles. Even cradling the phone between your ear and your shoulder can put unnecessary strain on your neck.
Traumatic brain injuries. Head injuries of any kind should be examined immediately by a medical professional. Even a mild concussion can lead to memory loss or nausea. If you sustain a brain injury on the job that leaves you with long-term symptoms and effects, you may be able to file a workers' compensation claim. If those effects are permanent, you could be eligible for Social Security Disability.
The average white-collar worker may not face the imminent threat of toxic exposure, or the risk of falling off of a scaffold, but that does not mean that you cannot be seriously injured at work. The experienced personal injury lawyers of Plaxen Adler Muncy, P.A. have protected the rights of injured workers in Maryland for more than 35 years. To schedule your free consultation with a seasoned Baltimore injury attorney, please call 410-730-7737, or fill out our contact form.
Learn more from our Maryland workers' compensation attorneys
Construction Site Injuries and Workers' Compensation in Maryland