Stolen Pain Pills Are Stealing Patients' Quality of Life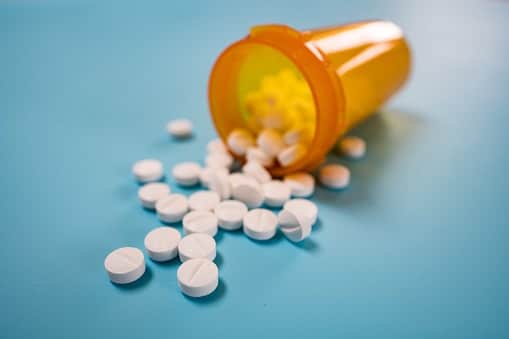 Stealing patients' pain medications is something that has gone on for many years, but lately the opioid epidemic has shone a brighter light on the problems of drug diversion. The path to the patient for prescription pain medications is complicated, and the medications pass through many hands before they reach the patient. If a patient is in pain and prescribed pain medications, the hospital has the responsibility to make sure that the patient receives the proper drug and the correct dose. But despite many attempts to curb the practice of medical professionals diverting pain meds intended for patients, it continues – and patients continue to suffer in pain because their medications are being stolen. (American Nurse today)
How do medical professionals divert drugs from patients?
Healthcare professionals such as pharmacists, doctors, nurses and others may become involved in the diversion of controlled substances due to the stress, pressure and fatigue of their work along with the easy access to drugs. Medical professionals steal drugs for their personal use, to supply another drug user, or to sell the drugs for money. The article in American Nurse suggests that pain patches can be removed from a patient's body. Medical personnel can inject themselves with their patients' medications and they can swap other kinds of pain medicine for controlled substances.
What harm does drug diversion cause in health care settings?
If a medical professional is addicted to pain medications, it will begin to affect their job performance. They may start making mediation and other kinds of errors and they may have long periods of unexcused absences. Patients whose medications are being stolen will be in needless pain because their medications are being diverted. If a nurse injects themselves with the pain medication and then injects the patient, they can spread bloodborne diseases. A Wisconsin hospital had an outbreak of Serratia marcescens infections after a nurse had tampered with syringes containing narcotics. The nurse injected him or herself with the narcotic, refilled the syringe with saline and injected the patient. Four of the patients recovered from their infections, but one died of sepsis infection.
Maryland's efforts to curb addictive opioid pain medications
The federal Medicaid program, which serves one in five Marylanders, requires doctors to get prior authorization before writing prescriptions for prescription opioid pain killers. Medicaid recipients accounted for about 55% of all drug and alcohol-related fatal overdoses in 2015. The new prescriber limits require doctors to consider alternatives to opioids, do a more thorough job of screening patients, and refer patients who become addicted to treatment programs. (Baltimore Sun)
The U.S. Centers for Disease Control and Prevention (CDC) released revised guidelines in 2016 for prescribing and dispensing opioids due to the massive numbers of prescriptions for opioids written by doctors in recent years. The CDC estimates that about 249 million prescriptions for opioid pain medication were written by healthcare providers in 2013, which is enough medication for every adult American to have a bottle of pain pills. The CDC Guideline for Prescribing Opioids helps primary care physicians who must treat adult patients for chronic pain in outpatient settings. It gives doctors guidance to help them both improve pain management and patient safety.
Maryland also has drug take-back programs to help patients safely dispose of unused medications.
Plaxen Adler Muncy, P.A. is a premier medical malpractice law firm serving medical malpractice victims throughout Maryland. You are invited to call 410-730-7737 or fill out our contact form to schedule a free initial consultation now with a medical malpractice attorney you can trust.
For more information on the opioid epidemic: