Recognizing the Signs of Nursing Home Neglect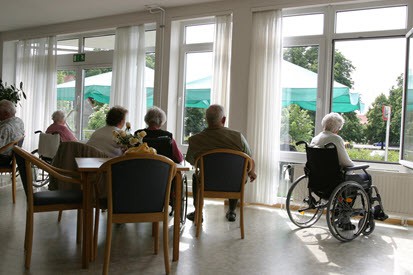 Choosing to place a parent or loved one in a nursing home can be difficult on its own merits. However, an added challenge is to find a nursing home that is trustworthy and safe – one that provides optimum care for its residents and does not have a history of elderly abuse and neglect. Unfortunately, the abuse toward elderly adults sometimes occurs in the very places that are supposed to protect their safety and attend to their health needs.
If you have a suspicion that your parent or elderly loved one is the victim of nursing home neglect or abuse, it's vital to contact an experienced Maryland nursing home neglect attorney as quickly as possible.
Signs of nursing home neglect
The sad aspect of nursing home neglect is that the victims often do not speak out, either due to physical weakness or fear. As a son, daughter or other relative to your loved one in a nursing home or assisted living environment, it's vital for you to know the signs of neglect so you can help ensure their safety, health, and happiness.
Be aware that staff at a nursing home may attempt to explain away the signs of abuse or neglect as simply poor health, old age, or hallucination. In some cases, this is true – but it is better to be safe than sorry.
Some common indications of nursing home abuse or neglect include:
Concussion or fractures from falls
Bedsores (pressure sores or decubitus ulcers)
Unexplained injuries or bruises
Sudden mood or behavioral changes
Over- or under-medicating
Evidence of abuse or assault
Failure of staff to provide requested medical care
Failure to properly diagnose a serious illness
Evidence of restraint injuries or strangulation
Infections or sepsis
Indications of sexual abuse
Patient wandering or escaping
Sudden, unexpected, or unexplained death
Choosing the right nursing home for your loved one
In order to protect your loved one, it's vital to select a facility that has a reputation for providing reliable, honest, and compassionate care to its elderly residents. When evaluating a nursing home for your loved one, it's important to:
Check the nursing home facility's star review rating and any reviews provided by patients or patients' family members
Find out if the nursing home has insurance
Find out if there are arbitration clauses that minimize the facility's liability
Tour the facility either on your own or along with a staff member
Evaluate the sanitation and cleanliness level of the property (inside and outside)
Meet the nursing home staff in person (including nurses, assistants, and doctors)
Find out the ratio of staff to residents – is there enough staff to provide prompt care for your loved one when needed?
Plaxen Adler Muncy, P.A. has upheld the rights of Maryland injury victims for more than 35 years. If you or your family member sustained an injury as a result of nursing home negligence, we want to hear your story. You are welcome to call 410-730-7737 or fill out our contact form to schedule a free consultation now with a Maryland nursing home neglect lawyer you can trust.