Helping Someone Else Apply for Social Security Disability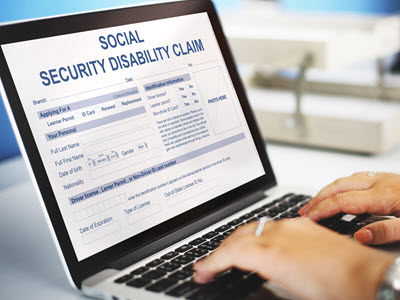 The Social Security Administration manages disability programs that provide financial support on a monthly basis to help recipients cover living expenses, bills, and medical costs. These benefits help families and individuals when they cannot work to support themselves because of their illness or injury. Dependents are often also eligible to receive these benefits.
The application process for Social Security Disability benefits can be lengthy and confusing, and people often need help applying for these benefits. Potential recipients do not have to carry out the application process alone. Family members, advocates, attorneys, SSA representatives, and doctors can help someone apply for SSD.
Filling out the SSD application for someone else
If you are attempting to help someone claim SSD benefits, the Social Security Administration may ask you about your relationship to the individual you are helping, and also the organization you work for, if applicable.
The person you are helping will need to agree to a Terms of Service Agreement. He or she will also be required to login to his or her personal Social Security account. The individual applying will be given specific information on how to contact the SSA by phone or how to schedule an appointment if the SSA is not able to process the request.
As the helper, you will need to answer the questions for the Social Security Disability applicant exactly as the person would answer those questions.
The applicant must sign, not the helper
The person applying for SSD benefits must sign the application. If the individual you are helping is with you and has the capability to sign the completed application (electronically) he or she must do that. Once the application is delivered to the SSA, the processing stage will begin.
If the person you are helping apply for benefits is unable to sign the application, the SSA will mail the application to the applicant for his or her verification and signature.
Do I need to be an authorized representative?
In helping someone apply for SSD, you do not have to be appointed as the applicant's representative. However, if the applicant wants to appoint you officially as his or her authorized representative regarding Social Security matters, you must provide the SSA with a completed Appointment of Representative Form SSA-1696-U4. You will need to be authorized by the SSA to act as a representative.
You can obtain a copy of this form at the Representing Social Security Claimants website where the representative process is explained.
Why hiring a Maryland Social Security Disability attorney can help
Just because the SSA allows people to apply for benefits on their own, it does not mean your claim will be successful. Each year, the SSA denies claims because of lack of sufficient medical evidence, improper filing, clerical errors on applications, and more. When you hire an attorney, you are ensuring that the documentation will be complete and accurate from the start.
A Maryland Social Security Disability attorney can help applicants throughout the entire claim process, from beginning to end. Experienced counsel can gather evidence on an applicant's behalf, implement documentation strategies, and advocate for his or her interests during the claim review process and any appeals stages, as required.
Even if you are helping someone apply for SSD, an attorney experienced in SSD claims can be an important source for understanding the Social Security process. This includes eligibility and required disability documents, in addition to the procedures involved with claim denials and appeals.
Finally, you should know that there are laws regulating how much an attorney can charge for his or her services. If you haven't hired a lawyer to help you because you believe you cannot afford one, you should know that you can, because the attorney only gets their fee if you are approved, and that fee comes out of the back pay that is awarded.
At Plaxen Adler Muncy, P.A., we help disabled individuals apply for the benefit programs offered by the Social Security Administration, including SSD and SSI. If you have been denied benefits or need help with the application process, an experienced Maryland disability lawyer from our team is here to help. To schedule a free consultation, call us today at 410.730.7737, or leave us a message through our contact form.