Waymo Moves Forward with Fully Autonomous Ride-Hailing Vehicles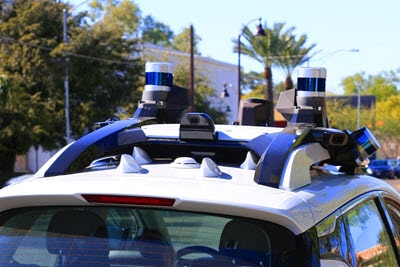 Waymo emerged from the search engine giant, Google, in 2016. The company is now on the verge of delivering the autonomous vehicle experience to city residents. On Oct. 8, the company announced it is providing fully driverless cars to a 50-mile area of Phoenix, AZ for ride-hailing purposes.
So far, only 5 to 10 percent of the company's rides have been completely driverless this year, according to Business Insider. Providing the driverless experience to customers is a huge step forward for the company.
Challenges of perfecting driverless technology
The process of introducing autonomous vehicles that can travel greater distances will not be achieved in one fell swoop. It will come about through a series of advances. Systems are currently under development to reach this goal. It is a complex undertaking involving numerous companies, government regulation, and sophisticated traffic technology.
Moving objects and people
From information obtained in publications about Waymo's current research and production endeavors, one of the most basic (and most difficult) problems related to the manufacture of safe, self-driving vehicles has not yet been conquered: how to accurately track objects and pedestrians around a car. There needs to be a reliable way to predict the path of these objects and people, and the acquisition of data that trains cars how the world relates to these vehicles.
This is not a simple or easy technological task to master. The problem is that non-stationary objects, like other cars, and pedestrians move in and out of the "vision" of the vehicles. The company's research focuses on identifying cars and pedestrians in cluttered configurations and when they depart and come back into view.
Anticipating the trajectory of moving objects
Autonomous driving vehicles must be able to locate vehicles, bikes, pedestrians, scooters – and predict where these objects are headed. The research paper talks about how the company can produce potential object trajectories accurately and then how they are most likely to occur, to effectively maneuver vehicles to avoid these objects. The technology accounts for the scene and analyzes the lights and signs that may influence where vehicles and pedestrians and other objects are going.
It will take a number of years to continue the perfecting process of this technology, and arrive at a place where driverless vehicles are safe. Waymo's testing proves, however, that the technology is here to stay – and it is up to us, for now, to keep ourselves safe.
At Plaxen Adler Muncy, P.A, we are here to help you obtain the compensation you deserve if you have sustained injuries in a car crash that was not your fault. If you need legal support, please let us know. Call us today at 410.730.7737, or complete our contact form to schedule a free consultation with a trusted Maryland car accident attorney today.