Summer Fun Shouldn't Include Trips, Slips, and Falls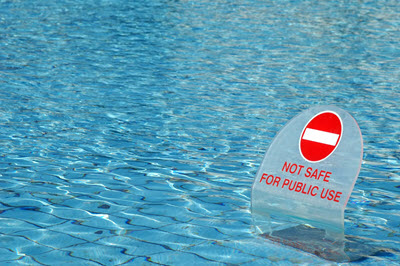 People often associate slips, trips, and falls with winter; after all, cold weather brings snow, ice, and wet floors at home and in stores. Summer, however, brings its own slip and fall hazards, and the injuries that result can be just as devastating.
Some of the common causes of slips, trips, and falls during summer months include:
Wet grass. Wet grass, like wet leaves, is dangerous because it reduces traction. Summer storms, sprinkler systems and splash-over from a pool are the most likely causes. You should know, though, that if you dump your grass clippings in the street and they get wet, they pose a significant hazards for drivers, bike riders, and motorcyclists, so make sure to dispose of your clippings appropriately.
Public and private pools. Pools pose a number of risks, including slip and trip hazards. What makes these falls more dangerous, however, is that the victim can fall directly into the pool. If that person cannot swim, the result could be fatal. Teach your kids to move slowly around the pool (and only when adults are present), and check your stairs to make sure they are not too worn. A worn step can increase the chances of a slip and fall.
Sprinkler heads. If you have an inground sprinkler system, you know that the heads are supposed to drop when not in use. If they don't, or if people are walking around on the lawn while the system is going, they pose a trip hazard.
Heat-related illnesses. Certain heat-related illnesses, like heat exhaustion and heat stroke, can affect balance. This increases the risk of a slip, trip, or fall in any environment.
Age. The truth is that the elderly, as a group, are more prone to falls, and often suffer more serious injuries as a result. Balance can be affected by certain medical conditions or medications, or the result of weakened vision.
Your shoes. Flip flops cause a lot of falls. (They also increase the risk of sprained ankles and foot fractures.) Not only can you slip right out of them when they're wet, but the fronts and backs can get caught in cracks in the sidewalk easily. The truth is that any shoe that does not fit securely poses a trip and fall hazard, but flip flops (much like "jelly" shoes) are especially risky.
What happens if I fall on someone else's property?
Property owners owe their visitors a duty of care, and that means ensuring their property is safe – or, at least providing a warning if a potential hazard exists. If you slip, trip, or fall on another person's property (no matter what time of year it is) you may be able to make a claim for compensation for your injuries and losses. This is called a premises liability claim.
In order to be successful in a premises liability claim, you must be able to show that the owner/operator knew, or reasonably should have known, that a danger existed on the property and failed to address it. For example, if an employee is mopping the floors in an office building or grocery store, there should be a "wet floor" sign visible to warn visitors. If there is no sign, you could have a claim for negligence.
Conversely, if a warning is issued and a person chooses to ignore that warning, the victim may be unable to claim compensation.
What if I fell at a party and don't want to sue my friend?
We understand that this is a delicate situation. You don't want to file a lawsuit against someone you know. The good news is, the claim wouldn't be filed against your friend; it would be made against his or her homeowners' insurance. That is why we all have insurance: to help us in case something goes wrong.
Remember, too, that slip and fall accidents can cause serious injuries. They can lead to broken bones, head trauma, sprains, and back injuries, to name but a few. A trip and fall down a set of stairs can necessitate multiple surgeries or require months of rehabilitation. A slip on a wet floor can lead to a broken wrist or spinal disc injury. While you are injured, you may be unable to work to pay your day-to-day bills and expenses.
This is why filing a premises liability claim can help you. Not only can you claim medical expenses, but you can also claim lost wages, plus your pain and suffering.
If you do sustain injuries in a slip, trip, or fall accident, Plaxen Adler Muncy, P.A. can help. Our Maryland premises liability attorneys represent injury victims throughout the state. To schedule a consultation at one of our multiple offices in Maryland, please call 410-730-7737 or fill out our contact form.