Fatal Motorcycle Accident Involving a Firefighter Leaves a City in Mourning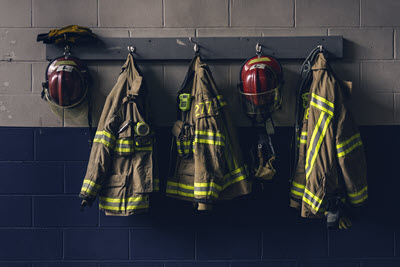 On Sunday, June 27, firefighter Lori Underwood was killed while riding her motorcycle home from a celebration of a life event in Hampstead. She was a 19-year veteran of the force, a paramedic, and a mother, as well as the secretary and treasurer of the International Association of Fire Fighters Local 734.
According to the Baltimore Sun, Ms. Underwood and her boyfriend, a battalion chief in Howard County, were traveling home by motorcycle when they were struck by a car that pulled into their path. Ms. Underwood was pronounced dead at Carroll Hospital. Her companion was admitted to University of Maryland's Shock Trauma Center in Baltimore in serious condition.
Why are left-hand turns so dangerous to motorcycle riders?
An earlier report in the Baltimore Sun said that Ms. Underwood was traveling south in the 1500 block of Main Street in Hampstead, when a Hyundai Elantra, which had been traveling north, made a left turn across the road, leading to the collision. That area of Rt. 30 is a mix of residential and commercial properties, with little-to-no shoulder and no intersection lights, which makes turning more dangerous for everyone.
For motorcycle riders, however, left-hand turns are frequently fatal. The National Highway Traffic Safety Administration's 2019 report on motorcycle safety found that in 42% of all fatal motorcycle accidents, "the other vehicles were turning left while the motorcycles were going straight, passing, or overtaking other vehicles."
Other drivers are often unable to judge the speed at which a motorcycle is traveling, and many drivers simply do not see the motorcycle at all, for various reasons, including driver distraction, poor lighting, and inclement weather.
Legal remedies for Maryland firefighters and their families
When a Maryland firefighter is injured or killed in the course of his or her duty, that firefighter and/or his or her family have different options for pursing a claim:
Workers' compensation. First responders may seek workers' compensation benefits just as any injured worker could. Both professional and volunteer firefighters are allowed to claim benefits.
Disability. If an injury leaves a firefighter (or other first responder) unable to work, he or she may seek Social Security Disability benefits.
Funeral benefits. Families of firefighters who are killed in the course of their duties are entitled to a one-time death benefit of up to $10,000 from the State of Maryland.
The federal government also offers benefits for firefighters and their families. You can learn more about them here.
Filing a wrongful death claim for off-duty firefighters in Maryland
If a firefighter dies outside of the course of his or her duties, the family can file a wrongful death claim. As part of a wrongful death claim, you can seek damages for:
Medical expenses associated with your loved one's treatments
Funeral and burial expenses
Loss of future earnings and future earning potential of your loved one
Loss of companionship
If your loved one suffered before he or she ultimately succumbed to his or her injuries, you can bring a survival action for pain and suffering. This is a separate claim, but it can be filed at the same time as the wrongful death claim.
Can I file a wrongful death claim even if no criminal charges are filed?
Yes, you can. The civil justice system allows you to seek damages regardless of whether or not anyone is charged with a crime. The other driver doesn't even have to get a ticket; you can still pursue a claim. In the case involving Ms. Underwood, the other driver did not face criminal charges.
When another driver causes a crash because of his or her negligence, you can hold that driver accountable for your losses.
How can I be a safer driver when sharing the road with motorcycle riders?
Most Maryland motorcycle accidents are the result of someone's negligence. To help keep the roads safer for motorcycle riders and other drivers, you can:
Keep your phone off when driving, or put it in "do not disturb" mode.
Keep your eyes on the road ahead of you at all times.
Check your mirrors when merging.
Look both ways before executing a turn or entering an intersection.
Stay farther back from other cars or motorcycles, in case you need to stop quickly.
Wait a little longer to turn or move if you are unsure how far away a rider is.
Use your turn signals to indicate when you want to turn or change lanes.
And for your own protection, always wear a seat belt. Cars may be larger than motorcycles, but a collision can still cause you injury. Your seat belt can save your life.
Plaxen Adler Muncy, P.A. is proud to represent Maryland firefighters and their families in injury and wrongful death claims. We have years of experience representing workers' compensation claimants as well as victims of motorcycle crashes. Please call 410-730-7737 or contact us today to schedule a free consultation at one of our offices throughout Maryland.