Samantha Dos Santos Named Co-Chair of Public Service Committee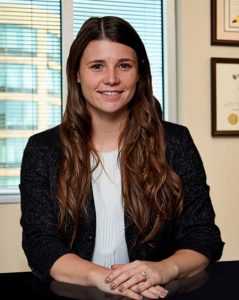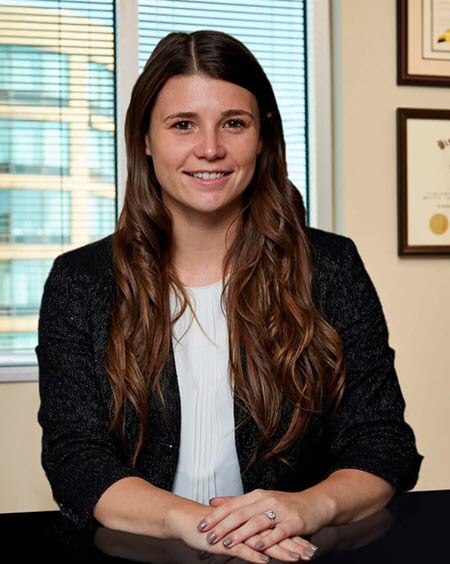 Samantha Dos Santos, Associate with Plaxen Adler Muncy, P.A., was recently named Co-Chair of the Public Service Committee under the New Lawyers' Division (NLD) of the American Association for Justice (AAJ) for the 2021-2022 year.
As Co-Chair, Dos Santos works closely with the NLD's Executive Board, assisting with the creation and implementation of community-based projects at both the Winter and Annual AAJ Conventions. They are designed to help the local communities where the conventions are held. Past AAJ service projects included building new homes and restoring parks.
This year, the first NLD public service project includes beach cleanups in Puerto Rico. Throughout the year, Dos Santos and her Co-Chair, as well as members of the NLD, can present additional public service projects to the Executive Board for review and implementation.
"It's a good opportunity to help the community, outside of what we do every day as attorneys," Dos Santos said.
About Samantha Dos Santos
Samantha Dos Santos joined Plaxen Adler Muncy, P.A. in 2019 after serving as a judicial law clerk to the Honorable Jeannie J. Hong in the Circuit Court for Baltimore City. As a clerk, she managed a caseload in both civil and criminal dockets. She graduated cum laude from the American University Washington College of Law. While she was earning her degree, she taught Constitutional Law to 12th graders, and represented criminal defendants in Montgomery County District Court, pursuant to Rule 16.
This year, Dos Santos was selected as a Fellow for the 2021-2022 Maryland State Bar Association Leadership Academy, a year-long program "designed to assist lawyers become better leaders and offering opportunities for future leadership roles in the MSBA." This prestigious opportunity is offered to no more than 15 applicants every year and includes the design and implementation of a public service project.
We are all incredibly proud of the work Samantha is doing for AAJ as well as her work for the Leadership Academy. Her commitment to helping others is one of the many reasons she makes such an effective leader, and why we are so proud she is a part of our team.
Congratulations, Sam, on your selection as Co-Chair of the NLD's Public Service Committee!