Common Mistakes That Can Lead to Medical Malpractice Claims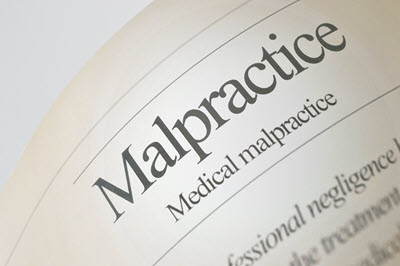 Medical malpractice is a serious issue that impacts many people throughout Maryland every year. Claims against doctors, nurses, and other medical professionals for their negligence can lead to you receiving compensation for your injuries.
There are many different circumstances that can lead to a medical malpractice claim, including the improper administration of medication, wrong-site surgeries, the misdiagnosis of a patient, a delayed diagnosis of a patient, the improper treatment of a patient, and the failure of a doctor to disclose the pertinent medical history of a patient to other doctors.
The Maryland medical malpractice attorneys at Plaxen Adler Muncy, P.A. discuss the common mistakes that lead to medical malpractice claims in today's blog.
What is medical malpractice?
Medical malpractice is a form of negligence committed by a healthcare professional that results in an injury to his/her patient. According to Johns Hopkins, the category of medical error is the third highest cause of death in the United States. In the healthcare industry, medical errors can occur as a result of the healthcare professional's decision to deviate from the standard expected of him or her.
This professional standard, known as the "standard of care", is the benchmark that is used to determine a healthcare professional's negligence. If the actions of the healthcare professional fall below the standard of care, that healthcare professional may have committed medical malpractice.
Misdiagnosis of a patient
Misdiagnosis occurs when a healthcare professional fails to properly diagnose a patient, or incorrectly diagnoses a patient. When a physician fails to accurately recognize clinical signs and symptoms, order medical testing for the patient to gather additional information, or refer the patient to a specialist, these actions can be categorized as misdiagnosis. The time in which a diagnosis is administered is vital; it can literally come down to a life-or-death situation for a patient. When a physician fails to properly diagnose a patient, he or she is putting the patient's life in danger.
Improper treatment of a patient's condition
In addition to misdiagnosis, failure to treat is a common type of medical malpractice claim. Failure to treat includes a broad list of actions that healthcare professionals commit, such as failing to provide a patient with instructions for follow-up care and failing to administer the appropriate medical tests. Physicians may claim that failure to treat is a result of being short-staffed and treating more patients than they can handle. While this may sound like a legitimate issue, physicians have the ability to direct patients to other caregivers who can provide adequate treatment for the patient.
Prescription drug errors
Prescription drug errors are one of the most fatal errors physicians can commit. If a patient is prescribed the incorrect prescription drug or the incorrect dosage, the patient can lose his/her life. Besides incorrect dosage and incorrect prescription, other forms of prescription drug errors include failing to identify potentially dangerous drug interactions or allergic reactions for the patient and failing to recognize signs of drug addiction or drug abuse. These types of errors are not just committed by physicians. If pharmacists incorrectly provide a patient with the wrong prescription, that pharmacist will be found liable for medical malpractice against the patient.
Childbirth injuries
Birth injuries can severely damage a baby for the rest of his or her life. Any injuries that the baby experiences before, during, or after childbirth can be disastrous. Several errors committed by the physician can inflict birth injuries on a baby. Some of these errors include failing to use forceps properly, using excessive force to remove a baby from the birth canal, failing to recognize fetal distress, failure to perform a C-section properly, and dropping or shaking the baby during or after birth.
Another negligent behavior on the part of the physician includes failing to notify the mother of the baby if the baby suffered prenatal health conditions before birth. If a physician failed to tell an expecting mother that her baby may have Down syndrome, for example, that could be grounds for a medical malpractice claim.
Surgical or procedural errors
There are several medical professionals involved in performing surgery for one patient. Each medical professional has a duty to the patient to ensure that the patient experiences no harm while in operation. Unfortunately, some medical professionals fail to uphold that duty to the patient. Some common errors that medical professionals perpetrate are performing on the wrong side of the patient's body, performing surgery on the wrong patient, and failing to remove all medical devices such as tools and gauze that were left inside the patient.
Do you have questions about medical malpractice? We want to help. Call the experienced Maryland medical malpractice attorneys at Plaxen Adler Muncy, P.A. at 410-730-7737 or complete the contact form to schedule an appointment. We have offices throughout the state to best serve our clients.