Risky Driving Leads to Deadly Accidents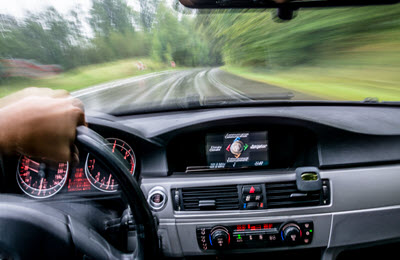 2021 brought with it a number of issues many of us have never seen before. One of those issues was the increase in traffic fatalities, thought to be caused by riskier driving habits. This increase in deaths was seen across the United States and it does not seem like these numbers are decreasing.
Transportation Secretary Pete Buttigieg, however, has a plan to reduce the number of traffic fatalities. His plan is to provide guidance and grants over the next two years to states and localities. The goal will be to lower speed limits, provide better lighting, build better sidewalks, design safer roads, and even have dedicated bus and bike lanes. With his plan, speed cameras will also be used. He also wants to expand public transportation across the country.
The National Highway Traffic Safety Administration (NHTSA) is also making plans to reduce reckless and risky driving. They are looking to require new vehicles to have automatic emergency braking and new safety standards throughout. While the lawmakers work out their plans and set them in motion, however, fatal accidents will continue to happen. If you are involved in a car accident you will need to contact a Maryland car accident lawyer.
Common injuries from car accidents
A car accident can cause serious injury to all involved. The more severe your injuries, the longer and harder it can be to heal from them. Every accident has its own challenges and, while you may think a collision was minor, it can actually cause life-altering consequences. Some of the most common injuries from car accidents include:
Fractures and broken bones
Internal organ damage
Neck and back injuries
Paralysis
Sprains and strains
Lacerations
Concussions
This is not an exhaustive list and you may sustain injuries that are not listed here. Even if you believe your injuries are minor, you should still get medical attention.
What should I do after an accident?
After an accident, it is important that you call 911 for assistance. If you or your passengers are able to, you should collect contact information for any witnesses present, as well as photos and videos of the scene. After receiving medical attention you should contact a Maryland car accident lawyer.
What does car insurance cover?
A factor to consider in every accident is the kind of insurance each party carries. While you are required by law to have car insurance, not everyone does and when an accident happens it can be difficult to file a claim. We will look at a few aspects of insurances involved in an accident, including:
Defendant's insurance: The kind of insurance policy the other party has will play a big role in getting you the compensation you are owed. If that coverage is sufficient, it can often make it easier to close your case.
Your insurance: If the person who hit you was uninsured, you may have to tap into your own insurance policy. Even if you have substantial coverage and uninsured motorist coverage, you may still need to work with a car accident lawyer to get proper compensation.
Personal injury protection: PIP insurance is typically included in every policy. This is critical to obtaining compensation for medical bills and lost wages in any accident. Whether it be through your own insurance company or the other driver, this coverage is essential.
Do not worry about trying to fight with insurance companies and looking over your policy. An experienced Maryland car accident lawyer will contact insurance companies on your behalf and work to obtain the compensation you deserve.
Potential compensation after a Maryland car accident
Depending on the severity of your accident, you may be entitled to substantial compensation. The insurance companies will often try to lowball you or deny your claim from the beginning. When you have a car accident lawyer on your side, we will fight to recover compensation for the following:
Past and future medical expenses related to the accident
Lost wages and lost potential earnings
Pain and suffering
Property damage
If you are injured in an accident, seek medical attention immediately for your injuries. The sooner you begin treatment, the better you will heal. We will ensure you get the best treatment for your injuries so you can focus on your recovery while we build your case.
Have you been injured in a Maryland car accident? The experienced personal injury attorneys at Plaxen Adler Muncy, P.A. can investigate the crash and build a case for compensation. Call our office at 410-730-7737, or complete a contact form to schedule an initial consultation at one of our convenient Maryland offices.