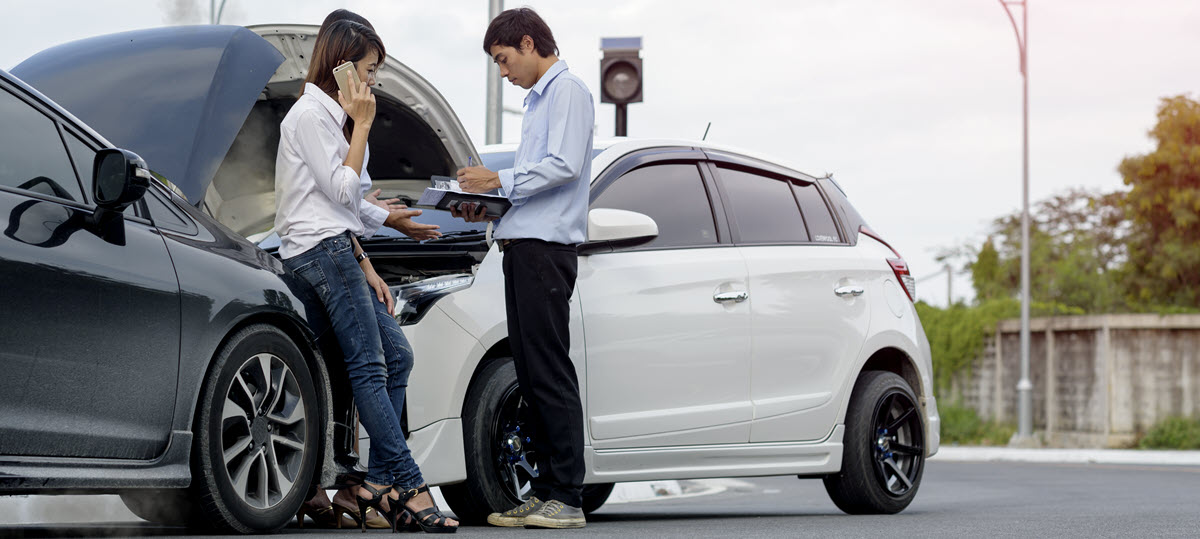 Experienced Westminster Car Accident Attorneys
Helping car accident victims and their families secure the compensation they deserve
If you or someone you love was injured in a car accident in Westminster, the car crash attorneys at Plaxen Adler Muncy, P.A. will work on your behalf to establish the negligence and liability of the responsible party. We have decades of experience working with law enforcement, investigative teams, and reconstruction experts to prove the irresponsibility or negligence of other drivers.
Our attorneys also collaborate with doctors to record your injuries or medical condition to help establish your case. Our thorough preparation in each case enables us to achieve highly beneficial settlements on a regular basis without the need to enter the trial phase. Contact us today to discuss your case.
What should you do immediately after a car crash in Westminster?
After a car accident, drivers in Maryland are typically required to contact law enforcement and exchange vehicle identification information, contact information, and insurance information. You should also do the following:
Seek medical attention as soon as possible if injured.
Take pictures and/or videos of the accident scene, including vehicle damage. Also, take pictures of your injuries
Contact our experienced Westminster car crash attorneys for guidance on how to proceed with the claims process.
One thing you should not do is discuss how the accident happened with anyone at the scene. You can leave that to your car accident attorney.
Who is legally responsible liable for a car accident in Westminster?
Drivers of other vehicles may be held responsible for injuries you suffered in a car accident if they committed certain offenses or actions that led to those injuries. These include:
Driving under the influence of alcohol or drugs
Speeding
Driving too fast or recklessly in poor weather conditions
Driving while fatigued
Violating any traffic laws
We also investigate any other potentially liable parties for your accident and injuries in Westminster, including:
Vehicle owners. Sometimes the driver and the owner of the vehicle are not the same person. Vehicle owners may bear liability for the negligence of the drivers they authorize to operate their vehicles.
Vehicle repair shops. A mechanic or repair shop that performs inadequate or faulty vehicle repairs may be liable for injuries that result.
The government. Government entities, such as municipalities or state governments, may be held liable if it is shown that they failed to perform required maintenance or authorized a faulty roadway design, resulting in injuries.
Common types of car accidents
The type of injuries you sustain and your potential financial compensation for those injuries can depend heavily on the type of car accident involved. We are able to represent you in the following types of car crash injury claims:
Hit-and-run accidents
Side-impact crashes
Head-on collisions
Rear-end crashes
Drunk driving accidents
Construction and work zone accidents
Rollover accidents
Parking lot accidents
Uber and Lyft accidents
Uninsured/underinsured motorist accidents
You have the right to pursue compensation in any of these accident scenarios when another person or entity was at fault.
What are potential injuries resulting from Westminster car accidents?
In 2018, there were 474 fatal motor vehicle crashes in Maryland. If your loved one is killed in a car accident caused by another party, our Westminster wrongful death attorneys are able to file a claim on behalf of your family against the responsible party for your emotional and economic losses.
Accident victims often sustain one or more of the following injuries, some of which result in symptoms that develop and worsen over time. These include:
Paralysis
Nerve damage
Broken bones
Tissue, ligament, and muscle damage
Neck, back, and shoulder injuries
Whiplash
Internal organ damage
Cuts and bruises
Loss of limb
Due to these injuries, victims often need the health care services afforded by primary care physicians, hospitals, orthopedists, neurologists, physical therapists, pain management doctors, and other medical experts. Some victims experience a car crash event that results in post-traumatic stress syndrome (PTSD).
What kind of damages can I claim in a car accident case?
Any type of injury you sustain in a Westminster car crash resulting from the fault of another makes you eligible to pursue financial compensation. Our experienced Westminster car collision attorneys pursue compensation on behalf of clients for financial and non-financial losses.
If you and your attorney believe the defendant has committed intentional or reckless acts, you may demand he or she pay punitive damages. These damages are designed to prevent future wrongful conduct of a similar nature in addition to punishing the liable party in your accident.
What is my car accident claim worth?
Effectively and accurately determining the value of a Maryland car injury claim is not an exact science. It requires careful investigation, expert input, and an effective legal strategy. There are many factors that go into the worth of a car accident claim. These include:
Past and future income loss
Past and future medical expenses
Reduction in quality of life
Physical and mental pain and suffering
When wrongful death has occurred, expenses for the funeral and burial
Any property damage to your vehicle or other property
Our team works closely with you to understand your case. We collaborate with doctors, expert witnesses, accident reconstruction professionals, long-term medical care planners, and others if needed to determine your damages. Once that is done, we proceed to hold any and all responsible parties to your injuries liable.
Contact Westminster car accident lawyers who will fight for you
The aftermath of sustaining injuries in a car crash can be difficult, both physically and emotionally. That does not even include the financial burden you may now be carrying. At Plaxen Adler Muncy, P.A., we are here for you, providing the trusted representation you need at this difficult time. Our Westminster car accident lawyers are dedicated to pursuing the lawful compensation you deserve when another party is at fault. To setup a free consultation, give us a call today at 410.730.7737 or leave us a message through contact form.