Accidents Caused by a Drunk Driver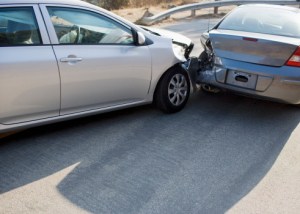 The civil justice system gives you a venue to seek compensation after a serious injury. If you were hit by a drunk driver in Maryland, you can file a claim against the driver's car insurance policy and pursue a fair settlement. If the insurance company is unwilling to compensate you adequately, you can file a lawsuit.
If the driver was convicted of DUI in a criminal court, pursuing a personal injury claim against him or her in civil court may be a bit easier. Your injury claim would require you, as the plaintiff, to prove that the drunk driver caused the accident, and is therefore responsible for your injuries.
Filing a wrongful death claim in a drunk driving crash
If you are a surviving family member of a person who was killed in a collision with a drunk driver, you may be able to file a wrongful death claim. As with a personal injury claim, in a wrongful death claim, the burden of proof would be on you to show that the drunk driver caused your loved one's death. Under MD Cts & Jud Pro Code § 3-904 (2016), you may be entitled to:
Medical expenses for the deceased
Funeral and burial expenses
Loss of companionship
Loss of future earnings
In conjunction with the wrongful death claim, you are able to make a claim for the pain and suffering your loved one sustained before he or she died. This is called a survival action, and it can be pursued at the same time as the wrongful death claim. Most wrongful death claims must be filed within 3 years of the time of death, but there are exceptions.
At Plaxen Adler Muncy, P.A., our work is to protect the rights of people who were injured in car crashes throughout Maryland. If you were injured in a car accident caused by a drunk driver, we may be able to help. You are invited to call our Baltimore car accident lawyers now at 410-730-7737, or fill out our contact form now to learn more.