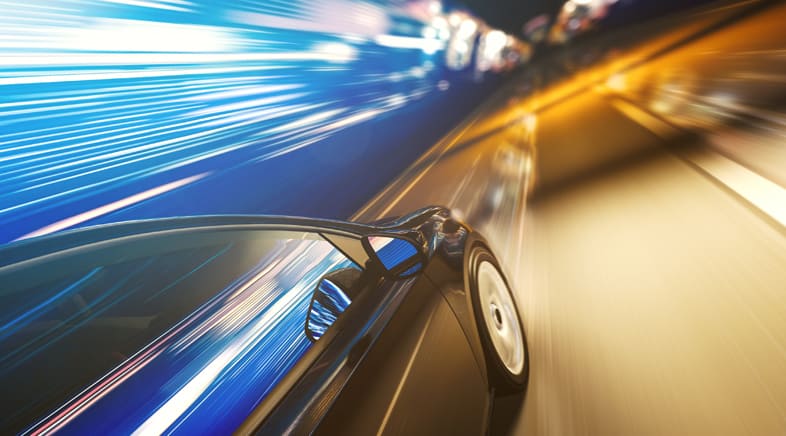 Baltimore Car Accident Attorneys Protecting the Rights of Clients Injured in Collisions
Skilled attorneys representing injured clients throughout Maryland
When you have suffered a serious injury in a car crash, you may be wondering what your rights are when it comes to recovering compensation for your injuries. If the crash was caused by someone else's negligence you may be able to file a claim against the insurance company or even a lawsuit in order to recover damages for your injuries and losses. Do you really need to hire an attorney?
At Plaxen Adler Muncy, P.A., our Baltimore auto accident lawyers have many years of experience helping clients just like you who have been hurt because of someone else's negligence, and they are looking for fair compensation for their losses. Working with a skilled car accident attorney usually ensures that you will receive a far better settlement than you would be able to negotiate on your own without legal representation. We go up against the big insurance companies every day. We know how to get results for our clients.
What are some types of auto accidents?
There are countless types of motor vehicle accidents that occur every day in the United States. Some of the most common types include:
Rear-end collision. One of the most common types of car accidents, rear-end crashes are usually caused by the inattention of the driver in the rear. Whether they are distracted by a cell phone, rubber-necking, or distracted by something going on within the vehicle, fault is almost always attributed to the driver of the vehicle in the rear.
Head-on collision. Head-on collisions are often the most serious, especially at high rates of speed.
T-bone or broadside crash. Also called a side impact collision, it occurs when one vehicle crashes right into the side of another. Injuries can be more severe in broadside crashes because the sides of passenger vehicles are not able to absorb as much of the energy of the crash as the front or back end would.
Sideswipe. When two vehicles traveling parallel to one another smash into each other, the injuries are typically not severe.
Rollover accident. Usually caused by taking a tight turn at a high rate of speed, any vehicle can rollover. However, some SUVs with a higher center of gravity have more of a tendency to rollover than cars that are lower to the ground.
Multi-vehicle or chain reaction crashes. Three or more vehicles crashing into one another in a chain reaction often have deadly consequences. Multi-car pileups often take place on highways due to poor weather conditions.
Hit-and-run accidents. Every state has laws that require motorists to remain on the scene of an accident, call law enforcement and render aid if necessary to anyone who has been injured. A person who has caused a crash or has been involved in a collision and they leave the scene may be charged with a criminal offense.
How can a Baltimore car accident lawyer can help you?
When you have suffered a serious injury in a car crash, which causes you to lose time from work in order to recuperate, a Baltimore auto accident attorney from Plaxen Adler Muncy, P.A. is a strong advocate who will pursue fair compensation for the losses you suffered in the accident.
Our first task is to investigate the crash and determine who is at fault. We review police reports, photographs, witness statements, surveillance video and documentation as we prepare your claim.
One of the principal ways in which our Baltimore car accident attorneys help you is in obtaining the following types of compensation:
Medical expenses
Lost wages (past and future)
Diminished earning capacity
Pain, suffering and inconvenience
Emotional damages
Disfigurement
After you have been involved in a car accident, you will have many questions about what to do next. We will be there not only to represent you, but to support you through this challenging process.
When does a car accident case go to trial?
The vast majority of claims handled by our law firm are settled without the necessity of a trial.
However, sometimes a car accident case must go to trial in civil court. Generally speaking, litigation occurs for several reasons:
Your claim is denied by the insurance company because it refuses to take responsibility.
The insurance company makes an unreasonably low offer.
The insurance company refuses to accept your medical documentation for your injuries.
Two or more defendants cannot agree on which defendant is responsible for the accident.
What is a pre-trial settlement?
If you cannot come to a settlement before the lawsuit is filed in Court, that does not mean you cannot settle before you end up in a courtroom. A pre-trial settlement occurs when both parties reach an agreement before the trial starts. Pre-trial settlements are the most common outcome because trials are lengthy, costly and unpredictable.
The best way to ensure a fair settlement is to hire a Baltimore personal injury attorney at the earliest possible date.
When all settlement negotiations fail
Of course, not every insurer will agree to a fair settlement, and this is when a case proceeds to trial. In a civil trial, there are opening statements, evidence and witnesses for both sides, and refutations of liability (when applicable). Then, both sides present their closing arguments to the jury, who decides the outcome of the case.
This is a very, very simplified account of a process that can take weeks, months or even years, from start to finish. Working with an experienced trial attorney for your car accident claim can make the process move more quickly, and help you obtain the compensation you need at the time you need it, so you don't have to worry about the mounting medical bills, the damage to your car, or taking days off of work.
More information from our Baltimore car accident lawyers
Learn more about car accidents in Baltimore and throughout Maryland from the auto accident attorneys at Plaxen Adler Muncy, P.A.
How Speed is Determined After a Car Accident in Maryland
Types of Back and Neck Injuries Suffered by Car Crash Victims
Rear-End Accidents and Lower Back Pain
New Study Warns of Dangers of Reflective Signs
Baltimore car accident attorneys you can trust to fight for your right to compensation
When you have been injured in a car crash, you may have several questions about what to do next. Talk to one of our personal injury attorneys at Plaxen Adler Muncy, P.A., who are dedicated to protecting the rights of those injured in car crashes caused by the negligence of others. We are a premier personal injury law firm in Baltimore. You are welcome to call at 410-730-7737 or fill out our contact form to schedule a consultation.