The Link Between Burn Injuries and PTSD
According to a survey conducted by Loyola Medicine, close to 16 percent of adult burn patients were diagnosed with post-traumatic stress disorder (PTSD). Social worker Kelly McElligot, AM and clinical psychologist Elizabeth Simmons, PsyD, performed the survey along with additional Loyola Medicine Burn Center colleagues. At the yearly meeting of the American Burn Association, the survey was presented and given the top poster position in the psychosocial category.
Describing a beneficial outcome of the meeting, Dr. Simmons stated, "We identified a significant group of patients with elevated symptoms of PTSD who may benefit from further mental health assessment and intervention."
Within the State of Illinois, Loyola runs the largest burn center. It is also a top leader in burn care for the entire region. The American Burn Association and the American College of Surgeons has recognized Loyola for its multidisciplinary approach to care and its superb success rates.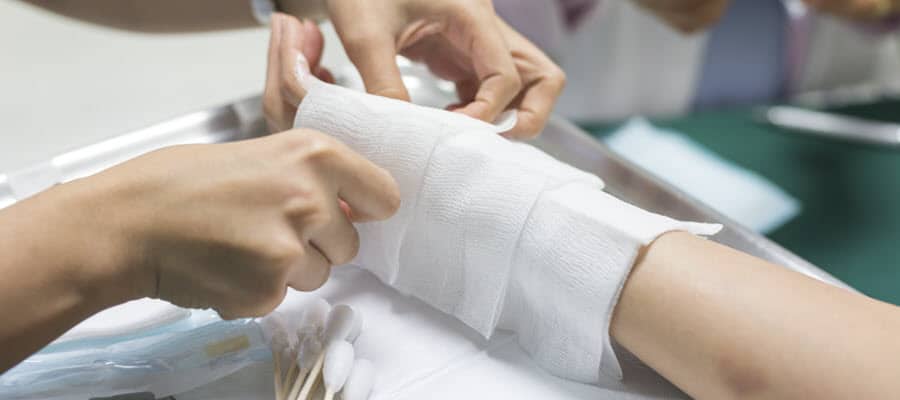 Mental and emotional impact of severe burn injuries
Burn injuries do not only have purely physical consequences, which may include severe pain and disability; they can also result in significant mental health problems – in particular acute stress disorder (ASD) and PTSD.
Witnessing or experiencing a terrifying event can trigger the symptoms of PTSD. Symptoms of the condition can include severe anxiety, nightmares, flashbacks, and uncontrollable thoughts and emotions related to the event. In the worst cases, these thoughts and emotions can lead to destructive behavior, such as the taking one's own life or the lives of others.
PTSD Screening survey questionnaire
The Loyola survey consisted of a PTSD screening test containing four questions administered to 1,020 burn patients at an outpatient clinic. The patients were queried as to whether they ever experienced an event of such a horrible, frightening, and upsetting nature that sometime over the last month they:
Put forth strong effort to not think about the event or purposely avoided situations that rekindled the memory of it
Experienced nightmares about it or had uncontrollable thoughts about it
Experienced a feeling of numbness or detachment from other people, surroundings, or activities
Remained continually watchful, on guard, or easily alarmed
The PTSD screening test helps inform medical providers if patients are experiencing distressing symptoms.
Patients answering in the affirmative to three out four of the questions mentioned above tested positive for PTSD. A positive result on the test does not equate to the patient having PTSD. However, it does indicate the presence of trauma related issues.
The consequences can be personally devastating when you are the victim of a burn injury due to the negligence of another party. At Plaxen Adler Muncy, P.A., we have extensive experience protecting the rights of burn injury victims who have endured pain and suffering as well as significant financial loss. To arrange a free, no-obligation consultation with an experienced Maryland burn injury lawyer about your case, call us today at 410.730.7737 or complete our contact form.
Related Articles:
We Can All Learn from Tori Spelling's Lawsuit against Benihana