Are Private Equity-Owned Nursing Homes Killing Our Senior Citizens?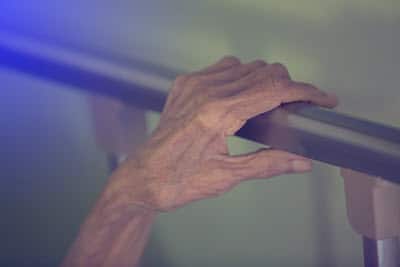 A recent study from the National Bureau of Economic Research (NBER) establishes an alarming link between the practice of private equity ownership and the short-term mortality of nursing home residents. Private equity (PE) companies are taking over struggling nursing homes and then depriving the facility of staff and proper resources, at the expense of our elderly loved ones.
The NBER study, published in February 2021, looked at over 18,000 nursing home facilities. Approximately 1,700 of these facilities were purchased by private equity firms between the years 2000 and 2017. At its most basic, a PE firm operates by looking for struggling companies, buying them, and slashing costs as a way to financially turn them around. In many industries, this can be a successful strategy. However, in the case of nursing homes, this often means cutting back on staff, leading to residents experiencing negative outcomes or even outright negligence.
Among some of the eye-opening revelations from the NBER (a private, non-partisan organization) study:
70% of America's nursing homes are run by for-profit corporations
The research found a causal link between facilities being for-profit and providing sub-standard care to residents
Incidents of death and preventable injury are higher in nursing homes owned by PE corporations
In short, the authors found that going to a private equity-owned nursing home increased the probability of death during the stay – and the following 90 days after – by 1.7 percent. This translates to about 20,150 lives lost during the period studied, or over 1,000 deaths each year.
Why do patients suffer loss of care?
The authors of the NBER study wanted to know what factors led to a nursing home reduction of care so significant that lives are being lost. Among their findings:
Healthy patients are getting sick. According to Vox, the increased mortality rate is actually focused on patients who are relatively healthy. The researchers explain that sicker patients tend to have a more regimented treatment program and therefore get better attention, whether or not there are staffing issues. Healthier residents, on the other hand, may fall through the larger staffing cracks.
More drugs with less staff. The study found that once a nursing home is bought out by a PE firm, hours by nursing assistants typically drop by three percent, and overall staffing drops by 1.4 percent. Further, residents in PE-owned nursing homes tend to be more likely to be given antipsychotic medications.
Constantine Yannelis, a co-author of the NBER report and a finance professor at University of Chicago's Booth School of Business, told CBS MoneyWatch that PE-owned nursing homes "are cutting staff and drugging patients more, particularly with antipsychotics. It's a cost-saving mechanism." His theory is that increased use of these drugs can reduce the need for staff's attention.
The Maryland nursing home abuse and negligence attorneys at Plaxen Adler Muncy, P.A. can help your loved one if they experienced injury in a nursing home. We hold the right people, and the right companies, accountable when vulnerable residents suffer due to negligence. To schedule a free consultation about your case, give us a call today at 410-730-7737 or use our contact form.