Tesla Autopilot System Under Investigation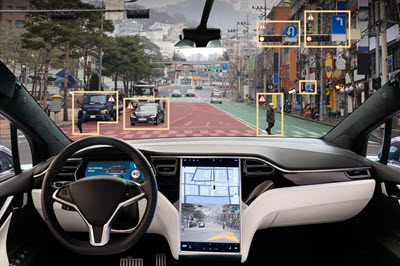 The National Highway Traffic Safety Administration (NHTSA) has opened an investigation into the Tesla autopilot system following multiple accidents with Tesla vehicles and emergency vehicles throughout the country. The investigation includes more than 765,000 vehicles, which accounts for almost every single vehicle sold by Tesla in the United States since 2014.
In the accidents identified by the NHTSA, one person was killed and 17 were injured. There have been 11 crashes throughout the country since 2018 where Teslas using the Traffic Aware Cruise Control system were in use. These crashes occurred on roadways where emergency scenes were set up using flares, cones, signboards, and flashing lights. The 11 accidents have spurred on an investigation by the Office of Defects Investigation (ODI).
The investigation document outlines the following:
ODI has opened a Preliminary Evaluation of the SAE Level 2 ADAS system (Autopilot) in the Model Year 2014-2021 Models Y, X, S,and 3. The investigation will assess the technologies and methods used to monitor, assist, and enforce the driver's engagement with the dynamic driving task during Autopilot operation. The investigation will additionally assess the OEDR by vehicles when engaged in Autopilot mode, and ODD in which the Autopilot mode is functional. The investigation will also include examination of the contributing circumstances for the confirmed crashes listed below and other similar crashes.
The NHTSA released a statement in conjunction with the announcement of the investigation into the Tesla vehicles:
NHTSA reminds the public that no commercially available motor vehicles today are capable of driving themselves. Every available vehicle requires a human driver to be in control at all times, and all state laws hold human drivers responsible for operation of their vehicles. Certain advanced driving assistance features can promote safety by helping drivers avoid crashes and mitigate the severity of crashes that occur, but as with all technologies and equipment on motor vehicles, drivers must use them correctly and responsibly.
What are the dangers of autonomous vehicles?
As technology continues to evolve, people tend to believe that self-driving vehicles are safer than other types of vehicles. Despite this belief this is not the case, as the technology is not as advanced as people believe. Research shows that self-driving cars have a higher rate of accidents than cars driven by humans. On average, there are 4.1 crashes per million miles driven in vehicles driven by humans, while there are 9.1 crashes per million miles driven in driverless vehicles.
Some of the risks associated with autonomous vehicles include:
An increased risk of vehicle fires
One of the most common dangers associated with autopilot systems or driverless cars is the increased risk of vehicle fires. These vehicles, for the most part, utilize Lithium-Ion batteries to operate. These batteries are known to be combustible. When a fire caused by this type of battery burns, it burns as hot as 3,632 degrees and if sprayed with water can cause a hydrogen gas explosion, according to the National Transportation Safety Board (NTSB).
An accident on April 17, 2021 involving a Tesla led to the death of both people in the vehicle after it crashed in Texas. The vehicle then burned for four hours following the accident. According to the local police who responded to the scene, no one was driving the vehicle at the time of the crash. The accident is under investigation by the NTSB.
Failure to mimic real-life driving conditions
So far, autopilot and driverless technology haven't been able to mimic real-life driving conditions. For example, autopilot systems aren't able to make eye contact with other drivers, adapt to rapidly changing weather conditions, or adapt to sudden hazards in the road.
A false sense of security for drivers
A large number of newer vehicles with autopilot systems are called driverless vehicles, which causes drivers to act more as passengers when riding in these vehicles. There isn't a single vehicle on the market today that is completely driverless, which means the operator technically has to pay attention to the road and make adjustments on the fly as if they were not using the autopilot feature.
A study conducted in 2020 by AAA found that vehicles with active driving assistance systems experience some type of problem every eight miles on average in real-world driving. The study also discovered that these systems often disengage without warning or notice to the occupants, leading them to regain control of the vehicle immediately or else risk being involved in an accident.
Were you injured in a crash with a "driverless" car? If so, it's in your best interest to seek legal counsel from an experienced Maryland injury attorney from Plaxen Adler Muncy, PA. Call our office at 410-730-7737, or complete our contact form to schedule a consultation today. We have offices throughout Maryland to better serve you.