Long-Haul COVID-19 and Disability Benefits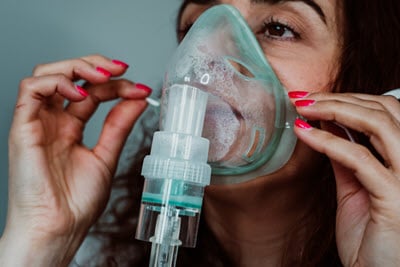 Many Americans are reporting long-term side effects of the coronavirus. Dubbed "long Covid" and "long-haul Covid," the conditions cause people to continue experiencing the symptoms of the virus months after being infected. Depending upon the severity of the symptoms, victims of long haul Covid may experience difficulty with continuing to work.
T.J. Geist, a principal advocate at a company representing Social Security disability claimants known as Allsup, states that there has been a rise in the number of claims due to Covid-related issues. Although some claimants with Covid-19 related symptoms have been awarded Social Security disability benefits, not all long-haulers are eligible.
How do you qualify for Social Security disability benefits?
Social Security disability benefits are federally funded benefits that are allocated by the United States Social Security Administration. A person qualifies for Social Security disability benefits under Title II based on the following criteria:
The person must have a medical or physical condition that prevents him or her from working for at least 12 months or is expected to result in death;
The person must also possess a disability that meets the Social Security Administration's definition of disability; and
The person must have worked and contributed to Social Security.
An individual who suffers from complications from terminal cancer, for example, would qualify for Social Security disability insurance benefits. The disability must be long-term, not partial or short-term. The individual must also be younger than his or her full retirement age.
Why wouldn't Covid patients be entitled to Social Security disability benefits?
The problem, here, for long-haulers is that many have not reached that 12-month threshold yet, or may not be expected to be out of work for 12 months. Another concern is that so far, there are no known cases of Covid-19 being a root cause of death later on. While people do die of Covid, there is no data yet that says developing Covid in and of itself is a terminal condition.
What the science appears to show, however, is that contracting Covid-19 may be linked to the development of other potentially covered illnesses and diseases. Research published in Rheumatology found that Covid could be linked to certain immune disorders in children:
Several emerging reports show that coronavirus disease 2019 (COVID-19) … could lead to autoimmune and autoinflammatory diseases, such as paediatric inflammatory multisystemic syndrome (PIMS; which includes Kawasaki-like disease, Kawasaki disease shock syndrome, toxic shock syndrome, myocarditis and macrophage activation syndrome) in children.
There is currently research being done to see if contracting Covid can cause the same types of autoimmune disorders in adults.
What does the Social Security Administration define as a disability?
The administration defines disability as the inability to do any meaningful gainful activity due to any medically determinable physical or mental impairment. This physical or mental impairment must be expected to either result in death or last over the course of at least 12 months.
Individuals must possess a severe impairment that prevents the individual from doing any relevant work or any meaningful gainful activity. The administration will assess an individual's functional capabilities if his/her severe impairment does not meet the standard definition of disability.
The administration will use the assessment to determine if the individual can perform his/her past work. If not, the administration will consider other factors like the individual's age, education, and work experience to determine other types of work that the individual can perform.
For people with long-haul Covid, simply having the condition – which is recognized as a real effect, though has not (as of yet) been designated as its own separate disease – may not be enough. If, however, a person developed Covid and then had a stroke, or if the disease causes lung damage that cannot be fixed, a person may be able to seek Social Security disability benefits.
If you have long-Covid and it has triggered another disease or condition, you may be entitled to Social Security disability benefits if you cannot work. We welcome the opportunity to speak to you about your case. Call Plaxen Adler Muncy, P.A .at 410-730-7737 or complete our contact form to schedule an appointment with a member of our firm today. We maintain offices throughout Maryland.