An Airbag Recall 8 Years in the Making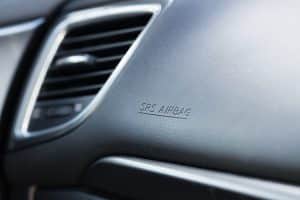 When there is a possibly dangerous defect in a product you own, you expect a quick correction. Some companies will issue a voluntary recall immediately, and others may only do so after an investigation (or threat of one) by a government agency. It appears that these investigations are taking longer than they ever have before.
A newly published article by the Wall Street Journal discusses the lengthy safety-defect investigations conducted by the National Highway Traffic Safety Administration (NHTSA) in the United States. According to the analysis, NHTSA investigations have been taking longer than their long-standing goal of one year or less. This has resulted in an average investigation length that is the highest in the agency's 52-year history. This study has come to light due to a recent recall demand by NHTSA for approximately 67 million airbag inflators that are at risk of exploding during crashes. The supplier, ARC Automotive, is contesting the recall. The inflators were used by multiple car companies, and it is estimated that more than 30 million cars may be affected.
Multiple incidents were reported where the faulty airbag inflators caused injuries, including cases of head and facial injuries, neck and face injuries, and even fatalities. The investigation into ARC's inflators began in 2015, and NHTSA expressed frustration over the company's response and lack of cooperation during the probe. The analysis shows a decline in the number of new cases opened by NHTSA, but the completion rate of investigations has declined even more, resulting in a higher number of open cases.
A reason why investigations may be taking longer is the increased complexity of investigations due to technological advancements in vehicles, as well as NHTSA's efforts to engage automakers earlier in the process to initiate recalls sooner. Unfortunately, timely completion of investigations is needed to ensure safety on the roads. The estimated number of vehicles affected by the ARC investigation is similar to the Takata airbag recall, which is the largest in U.S. history.
Why did it take eight years?
According to an analysis conducted by the Wall Street Journal, investigations within the agency were historically completed in accordance with the agency's timing guidelines. However, around 2016, during the Takata recall crisis, the agency underwent a restructuring of its defects investigation office, leading to a significant increase in the average duration of investigations.
Over the past five years, the average duration of preliminary evaluations has more than tripled, reaching a record of one year and nine months. This represents the longest duration ever recorded in the agency's history, despite the agency's previous goal of completing such investigations within four months.
Similarly, for more extensive engineering analyses, the average duration has also increased significantly, nearly doubling in the same period to a record of three years and six months. This exceeds the agency's longstanding goal of completing these investigations within one year.
In response to these prolonged investigation timelines, NHTSA decided last summer to extend the timing guidelines for both types of probes to eight months and a year and a half, respectively.
What you should know about defective auto parts
Vehicle defects typically arise either during the design phase or the manufacturing phase. Design defects refer to inherent issues with a particular component. The design itself renders it unsafe and incapable of functioning as intended, posing potential harm to the user. On the other hand, manufacturing defects imply that the part was likely designed correctly, but errors during the manufacturing process rendered it unsafe. These errors could stem from human mistakes, inadequate quality control measures, or the use of improper materials during the fabrication of the part.
Airbags are a very common part of a vehicle that can be found to be defective. Other commonly defective auto parts include:
Ignition switches
Tires
Seat belts
Steering
Brakes
What do I do if my vehicle has been recalled?
Automakers are obligated to inform vehicle owners through written correspondence, but you can also remain up to date with safety concerns and vehicle recalls by visiting the NHTSA website. Accessing the site allows you to enter your vehicle identification number (VIN), which can be found on your windshield's lower left side or your registration card.
The recall letter you receive should contain the following details:
An explanation of the defect or safety issue
The potential hazard or risk associated with the defect
Indications or symptoms that may indicate the problem
The manufacturer's proposed solution to rectify the issue
Instructions regarding the necessary steps you should take
Please be aware that if your vehicle is subject to a tire recall, it is crucial to have the repair completed within 60 days from the date of notification.
It is important to know that you can receive compensation for any property damage or injuries you suffered from being in an accident caused by the defective part. An experienced Maryland products liability attorney can ensure that you do not have to pay for someone else's mistake.
Plaxen Adler Muncy, P.A. possesses extensive knowledge in the field of defective product and product liability law. Our expertise also encompasses handling class action lawsuits. Our team is dedicated to delving into the root causes of your injuries and identifying the party or factor accountable for them. If you wish to acquire further information or arrange a free  consultation with a skilled injury lawyer in Maryland, please reach out to us by calling us at our many office locations in Maryland or completing our contact form.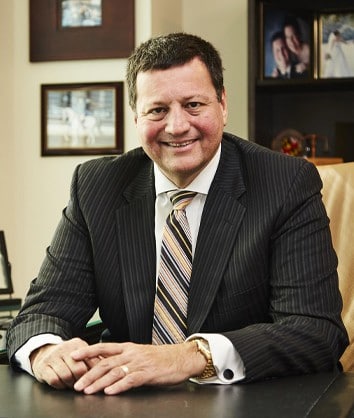 Bruce Plaxen was honored as the 2009 Maryland Trial Lawyer of the Year by the Maryland Association for Justice. For more information on his legal background, please visit his attorney bio.