There Is Still Time to Apply for the Plaxen Adler Muncy Scholarship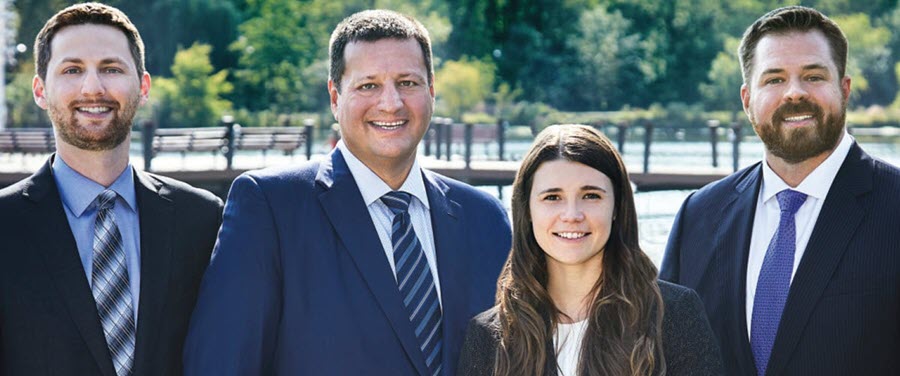 Plaxen Adler Muncy, P.A. believes that the best way to promote the civil justice system is to invest in its future. We want tomorrow's civil justice leaders to have every opportunity possible to receive a quality legal education, so that they can join us in advocating for the rights of our fellow citizens.
That is why we are proud to award $2,500 annually through the Plaxen Adler Muncy Scholarship to an up-and-coming law student with an interest in trial advocacy, and a desire to uphold the rights of the injured. We are committed to helping the next generation of outstanding and promising legal scholars, who are in turn committed to diversity, inclusion, and a strong civil justice system for all.
We offer this scholarship to all students currently enrolled in law school, as well as senior college students accepted into an accredited law school.
How to apply for the scholarship
If you're interested in applying for the 2021 Plaxen Adler Muncy Scholarship, you're in luck – applications are still open, but please note that they close on June 15, 2021. Applications must include the following:
A resume
An essay or letter of no more than 1000 words on how you meet the criteria
Up to 3 recommendations
About our previous winners
Over the years, Plaxen Adler Muncy, P.A. has provided scholarship funding to a diverse group of students who are eager to protect, promote, and strengthen the justice system. Meet some of our previous scholarship winners and hear what they have to say about the scholarship program.
Callie K. Terris – Callie is our 2020 winner, on target to graduate from Villanova University Charles Widger School of Law this May. She is a member of the Pennsylvania Bar Association's Young Lawyers Division, and the Vice-President of the Personal Injury Law Society.
Callie plans to give a platform to those in need, saying, "During my first-year torts class I became fascinated with personal injury cases, specifically those involving instances of negligence…. It opened my eyes to a group of people who needed a voice, and that became my fuel. I look forward to spending my career holding those whose actions caused avoidable injuries, accountable for their actions."
Sarah Medina Camiscoli and Anita N.H. Yandle – This scholarship awarded during the pandemic had two worthy recipients. While at Yale School of Law, Sarah co-designed the national #StillNotEqual campaign, and founded IntegrateNYC, the nation's first and only organization designing 21st-century solutions for school integration and equity. She told us she chose Yale Law because she believes "a legal education nested in public interest coupled with my insight on youth-led advocacy will yield novel approaches to complex civil and constitutional litigation and legislative advocacy to remedy the injuries of civil rights violations against our next generation."
Anita attends Columbia Law School, participating in the Human Rights Institute 1L Advocates Program and the Native American Law Students Association Moot Court. She told us, "…Mandatory arbitration and punitive damages are not the most glamorous issues, and people may choose just to focus on our more digestible subjects, like equal pay. But having personally faced the prospect of participating in a civil justice system that felt stacked against me, I knew that no matter how seemingly minute the issue, there are real people affected."
We urge you to check out our other scholarship winners. We are proud of every single one of them, and wish them all bright futures and success with their work in the civil justice system.
The attorneys at Plaxen Adler Muncy, P.A. serve injury victims throughout Maryland. If you need help, reach out to our firm for experienced, honest, and compassionate representation. To schedule a free consultation about your case, give our Maryland offices a call at 410-730-7737 or use our contact form.