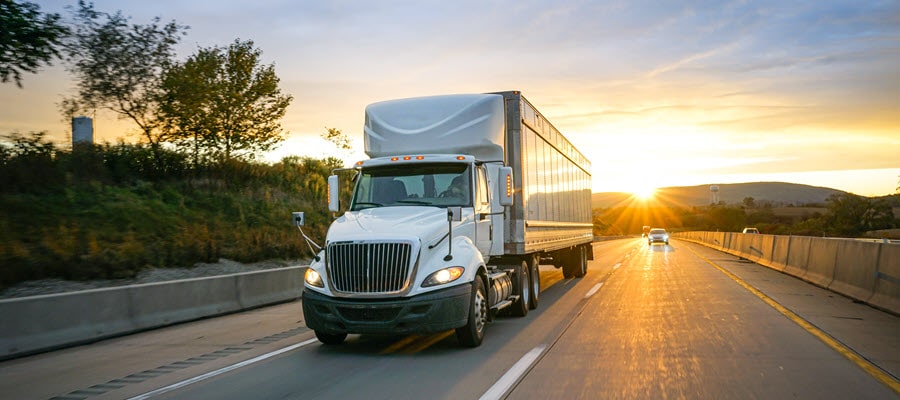 Silver Spring Truck Accident Lawyers
Protecting the rights of Montgomery County tractor-trailer crashes
When a truck driver gets behind the wheel, they have a responsibility to drive their vehicle safely. Commercial vehicles can weigh as much as 40 tons. And if you've ever been unfortunate enough to see the aftermath of a Maryland truck accident or, worse, been involved in one, you know how much more catastrophic they can be than car accidents.
The Silver Spring truck accident attorneys at Plaxen Adler Muncy, P.A. are here for you if you've been involved in a truck accident. We can help you bring a personal injury claim against the negligent party for your losses – things like medical bills, lost income, pain and suffering, and other losses. Our firm has decades of experience fighting for the rights of people just like you. We're not afraid to take on the trucking and insurance companies.
Maryland truck accident statistics
According to the National Highway Traffic Safety Administration (NHTSA), 48 people were killed in truck accidents in Maryland in 2017. Maryland is a major trucking route due to its location on the Eastern seaboard, as well as the Beltway and its various connections to highways and local roads.
Locally, Silver Spring sees a lot of truck traffic on I-95 and I-495, and you may find 18-wheelers or smaller delivery trucks on Route 97, Route 29, Route 193, and Route 390, Route 410, and Route 650.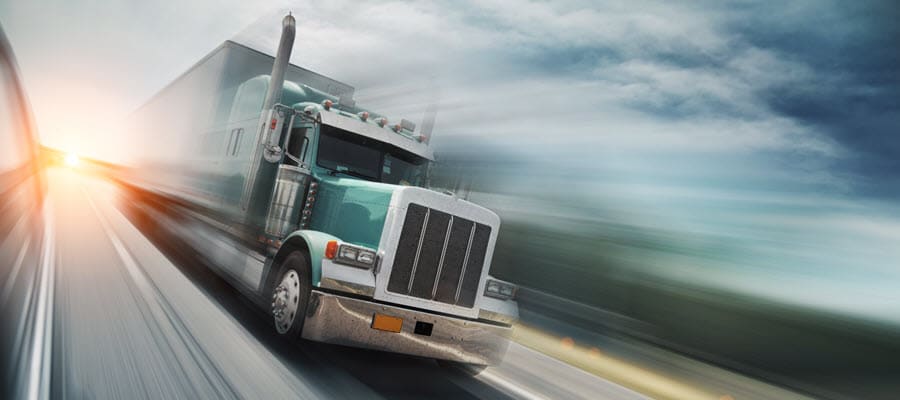 Common causes of Silver Spring truck accidents
Whatever you call them – tractor-trailers, 18-wheelers, semi-trucks – these vehicles are bigger, heavier, and much more dangerous than passenger vehicles. When a truck collides with a car, unfortunately the truck will win just about every time.
When our legal team takes your case, we immediately start researching and investigating to determine how your accident occurred and who (or what) is responsible. Truck accidents happen for many reasons, including:
Driver fatigue. Truck drivers especially are prone to fatigue due to their long hours on the road. Federal law requires them to rest after a specific number of driving hours, but many drivers will push themselves past their limits to get deliveries made on time or early. Some unscrupulous companies may urge drivers to work around federal regulations as well.
Distracted driving. Although distracted driving is an issue for all drivers, because of the size of a commercial truck, it can put even more people on the road at risk. The monotony of long-distance driving can tempt drivers to perform dangerous behaviors behind the wheel, like using their phone, adjust a GPS or radio, eating, or grooming.
Careless driving. Truck drivers must respect Maryland traffic laws just like everybody else. Speeding, failing to yield, or running stoplights or stop signs can lead to tragic accidents. Drivers also need to pay attention to ensure they stay on truck-approved roads and highways only.
Drunk or impaired driving. If a trucker gets drunk behind the wheel of a vehicle as large as a tractor-trailer, any accident is sure to be catastrophic. Impaired drivers have bad judgment, slowed reaction times, drive recklessly, and put other drivers and pedestrians in life-threatening danger.
Improper maintenance. Both state and federal law require that commercial trucks undergo routine maintenance and repairs. Any safety problems must be addressed and repaired before a vehicle can go back on the road. Sometimes an accident cause can be traced directly back to an improper or neglected repair.
Defective truck parts. Some accidents may be caused by mechanical issues like defective tires or faulty brakes, which can cause a truck to go out of control. In cases like these, your Silver Spring truck accident lawyer will hold the manufacturer responsible when their defective products cause you harm.
Overloaded or unbalanced trucks. Unfortunately, there are companies out there that put profit before safety and will attempt to load their trucks beyond maximum cargo limits. Overloaded or unbalanced trucks are harder to control because of their weight, and have a higher risk of rolling over. Overloaded trucks can more easily spill their cargo, too, which can cause a chain reaction of accidents.
Inadequate driver training. Driving a truck requires a special license and many hours of training – how to load and unload, safety and emergency procedures, traffic laws and rules of the road, and basic maintenance. The trucking industry is currently experiencing a driver shortage, and some companies settle for unqualified and inexperienced drivers.
Compensation for your Silver Spring tractor-trailer accident
Every truck accident and its circumstances are unique. Depending on what happened and on the severity of your injuries, you may be entitled to a few types of compensation:
Medical expenses (including future expenses)
Lost wages
Pain and suffering
Medical expenses can include things like your emergency room visit, surgeries, treatments, physical therapy, and prescriptions. We will also fight for you to be compensated for your pain and suffering from the emotional and physical pain resulting from the accident. Pain and suffering from a Maryland truck accident could include:
Depression and anxiety
Limited daily activity
Scarring and disfigurement
Potential shortening of life
Contact our reliable Silver Spring injury attorneys today
If you've been injured in a Maryland truck accident, get in touch with the lawyers at Plaxen Adler Muncy, P.A. as soon as possible. The faster we can act, the more quickly we can start collecting evidence and interviewing witnesses. We'll work to get you the compensation and the justice you deserve. To set up a consultation in our Silver Spring office, call 410-730-7737 or fill out our contact form.